May 31 2017 10:54PM GMT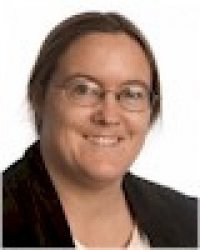 Profile: Sharon Fisher
Tags:
There isn't often much that's new and different about e-discovery lately, but a lot of legal people are excited about a new word: proportionality.
Basically, proportionality means asking for a reasonable amount of electronic documents in the context of the legal case you're fighting – the don't-use-a-sledgehammer-to-swat-a-fly theory. And, expectedly, the reason it's coming up is that in some legal cases, people weren't being proportional, and as we're reaching the 18-month anniversary of implementing the proportionality rule, judges are calling them on it.
Of course you remember that proportionality came up during the most recent revision to the Federal Rules for Civil Procedure, which were modified in 2006 to support electronic discovery and enhanced in 2015, taking effect on December 1. Proportionality had actually been a thing in regular paper discovery, but of course when it's so easy to say "Give me every piece of email for the past 20 years," it was much more critical in the age of e-discovery, when it was being used for fishing expeditions. But it's taken until now for the legal profession and the courts to really start sinking their teeth into the whole proportionality thing.
"Within days of its enactment, amended Rule 26(b)(1) began being utilized and referenced in opinions," write H. Chrisopher Boehning and Daniel Tahl in the New York Law Journal. "Dozens of courts have cited to the amended Rule and many have conducted a proportionality analysis," they write. "One court even noted that 'proportionality has become the new black, in discovery litigation, with parties invoking the objection with increasing frequency.' Some of these early decisions underscore that judges are now focused on proportionality when deciding whether to grant or deny motions to compel discovery."
Boehning and Tahl went on to describe three recent cases where judges had thrown out e-discovery requests for being overly broad – or, in other words, not proportional. For example, in one case, judges found that complying with an e-discovery request could involve a search of "as many as a million pages" and a review of potentially "200,000 pages" to result in a small number of documents, the court writes.
At the same time, simply saying that a request is not proportional is not a Get Out of Jail Free card for defendants, writes Michael Miles for the American Bar Association. "Defense counsel must be prepared to demonstrate why it is not proportional," he writes. "This will require a thorough understanding of both the claims asserted—to show how the discovery at issue is not significant to resolving the case—and the available sources of information to potentially offer less burdensome alternatives. A plaintiff may not be entitled to a full search of all electronically stored information where a simple interrogatory would suffice."
Instead, courts are supposed to take six factors into consideration when deciding whether an e-discovery request is proportional, according to Kristien Jones in the National Law Review.
How much will getting the information cost, compared with how valuable it is to the case?
The information should come from the easiest place.
If the party's own actions are what's making the request burdensome, that should count against them.
There needs to be actual evidence that the data is needed, not just assertions.
There's more to determining whether something is burdensome than money – staff and IT is also a factor.
Parties should consider using automated tools to make the job easier.
Meanwhile, get ready: there's a new batch of e-discovery rules planned for this December.