Jun 13 2014 12:35AM GMT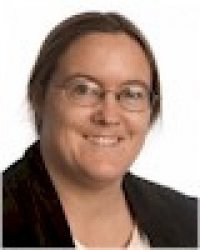 Profile: Sharon Fisher
Tags:
I know I'll never forget where I was when I first heard that the Standing Committee had unanimously approved amendments to the Federal Rules of Civil Procedure as modified by the Advisory Committee. Seriously, though, it offers the potential to make a big difference in electronic discovery.
You remember, no doubt, that the Federal Rules of Civil Procedure (FRCP) were changed in 2006 to more easily accommodate electronic records – setting up procedures for the two sides in a civil case to be able to communicate with each other about what sort of electronic records they could expect. At the same time, they were set up so that opposing sides couldn't demand literally millions of records from each other in a fishing expedition, or that one side couldn't respond to a demand for records with so many of them that it would be essentially impossible – not to mention expensive – to research them all. Also, they were intended to ensure that companies facing a civil lawsuit couldn't delete incriminating records and then be able to claim they weren't available.
That said, after several years of use, legal experts had suggested modifications to the FRCP so that it would better perform what it was originally intended to do. A number of amendments were developed to streamline the preliminary steps of the legal process by as much as half. Several other amendments reduced the number and length of depositions, requiring more specificity in objections, and required that participants consider proportionality — basically, be reasonable in their e-discovery demands.
The legal world has been talking about these potential amendments for a long time. The Standing Committee on Rules of Practice and Procedure released a report for publication on June 3, 2013, that included amendments to the FRCP. They were then released on August 15, 2013, for a six-month comment period – that is, until February 15, 2014.
Not surprisingly, lawyers being what they are, they commented. A lot. One single rule, on the failure to preserve electronically stored information, generated 2,345 comments, and ended up being rewritten itself by the Advisory Committee (the last step before Standing Committee approval) at its April meeting, to make it simpler and to determine how much to blame a company that "accidentally" deleted relevant documents.
So what happens now that the Standing Committee has approved the amendments? "The proposed amendments will be submitted to the Judicial Conference [in September 2014] with a recommendation for approval, who in turn submits the proposals to the Supreme Court," Raymond Ripple and Rachel Caldwell wrote in October, 2013 in Inside Counsel. "If approved by the Supreme Court, Congress has seven months to approve or reject the new rules." They could take effect by December 1 — of next year.
Don't want to rush these things, you know.