Dec 13 2017 3:50PM GMT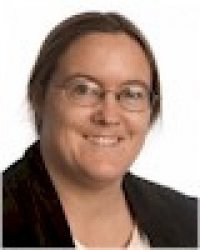 Profile: Sharon Fisher
Tags:
If nothing else, Tuesday's special election for Senator in Alabama is a fascinating case of electronic discovery.
The day before the election, "Montgomery County Circuit Judge Roman Ashley Shaul granted a preliminary injunction directing counties to set voting machines 'to preserve all digital ballot images,'" writes Mary Papenfuss in the Huffington Post. "The order was requested in a lawsuit filed last week on behalf of Alabama citizens demanding that voting records be protected." The judge ordered ballot images to be saved for six months.
Plaintiffs said they wanted images to be preserved because they felt that the ballot design was confusing (shades of Florida 2000) and they wanted to make it easier to do a recount if it were necessary, Papenfuss writes. Moreover, state and federal law requires the images to be saved, writes Connor Sheets in AL.com.
However, later that day, Alabama's state Supreme Court stayed that order, saying that Alabama Secretary of State John Merrill and state administrator of elections Ed Packard, "do not have authority to maintain such records or to require local officials to do so," Sheets writes in a different AL.com article.
"The court will hold a hearing on Dec. 21 about whether to dismiss the case outright," Sheets writes. "By that point the state will have had ample time to destroy the digital ballot images legally under the stay."
Interestingly, the state doesn't count the actual ballots, but the images of the ballots, Sheets writes. And it's actually less a matter of "destroying" the records than whether election officials would push the button on each machine to direct it to save the images in the first place, though certainly any images that did get saved could get destroyed.
Some of the machines include a switch to either save all, destroy, or save only write-in ballots, but not all the machines have the switch, according to Andrew Yawn in the Montgomery Advertiser. Alabama saved only images of the write-in ballots. Alabama Attorney General Steve Marshall wrote in a press release that "To change them, as the plaintiffs seek, would not mean simply flipping a switch, but would require the third-party vendor, Elections Systems and Software, to travel to 2,000 voting machines around Alabama to change them. This process could not be completed in a day. To attempt it the day before and day of the election would cause chaos, confusion, and delay,"
(One wonders, what is the default? And why isn't the default simply set to be saving the images in the first place?)
This is all very interesting in light of Judge Roy Moore's contention that he wants to have a recount of the ballots after his loss. What would there be to count? If nothing else, articles about the subject showed there's a lot of confusion.
There are still the paper ballots, which are preserved for 22 months, according to Yawn. But because, by law, only the digital images are counted, they would presumably have to be rerun through the machines, which could end up with different results. Marshall said in his statement that that was the procedure. On the other hand, "Alabama law does not provide for such manual recounts, only a machine recount of the digital images that are taken at the time each ballot is cast," writes Andrew Gumbel in the Guardian. "If those images are then destroyed, there is no easy way to verify that they were read and counted correctly."
Incidentally, an automatic recount only happens if there is a .5 percent difference or less. The difference is actually about 20,000 votes, or around 1.5 percent, according to the Associated Press. "The state canvassing board will declare whether an automatic recount is needed, when it meets sometime between Dec. 26 and Jan. 3. The recount would begin within 72 hours of that decision."
States that have given up paper ballots altogether in favor of electronic ones have varying requirements, writes Sean Steinberg in WhoWhatWhy. "Plenty of other states — including Florida, Michigan, and Wisconsin — already release their ballot images to the public upon request. Some jurisdictions, like Dane County, WI, go even further and post their ballot images online," he writes. "Colorado has ruled in favor of keeping the ballot images, as has Arizona. While Colorado also designated ballot image files as public record, Arizona ultimately decided against making them publicly available."
The case sets an important precedent for what could happen in the 2018 Congressional elections, writes Steven Rosenfeld in AlterNet, which are also expected to be closely contended.