Aug 29 2019 9:29AM GMT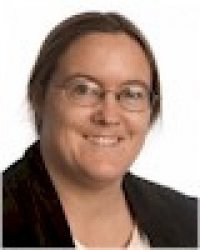 Profile: Sharon Fisher
Tags:
As you may recall, in January I wrote a blog post about the large number of small e-discovery company acquisitions in the legal space, and pointed out that this was likely to continue because there were still a lot of dinky e-discovery companies out there.
Indeed, that appears to be the case.
Legility has announced a deal to acquire Dallas-based e-discovery provider iControlESI, writes Frank Ready in Law.com. iControlESI will be rechristened as Legility Data Solutions, though its products will keep their names for the time being.
This isn't the first Legility acquisition, Ready points out, noting that in September, 2017, the company also acquired DSIcovery. The company also changed its name last fall, he writes. "The company already offers e-discovery related platforms such as Relativity, Catalyst and Everlaw, and just last fall underwent a rebranding that saw it ditch its original name—Counsel on Call—in favor of the more streamlined moniker Legility."
In addition, information governance and digital forensics provider KLDiscovery announced in July that it had acquired e-discovery providers Strategic Legal Solutions and Compiled, writes Victoria Hudgins in Law.com.
KLDiscovery itself was the product of other mergers, Hudgins writes. "To be sure, rebranding isn't a new concept for KLDiscovery," she writes. "Originally, the company operated as KrolLDiscovery after the 2016 merger of LDiscovery and Kroll Ontrack. By January 2018, the company decided to drop the 'Kroll' name altogether. Later in 2018, KLDiscovery announced it received a 'significant' investment from WestView Capital Partners, The Carlyle Group and Revolution Growth, according to a press release."
Kroll Ontrack was actually one of the granddaddies of the e-discovery marketplace. It had been dropped from the Leaders to the Challengers quadrant in the 2015 Gartner E-discovery Magic Quadrant, due to what Gartner felt was a lack of vision.
Then, KLDiscovery (which ranked 1832 on the Inc. 5000 list of the fastest-growing companies) announced that it was going public, writes John Jannarone in IPO-Edge. "Meet KLDiscovery, an electronic discovery and data recovery provider which is going public through a merger with Pivotal Acquisition Corp., a special purpose acquisition company or SPAC," he writes. "Pivotal raised money in an IPO to find a target and recently announced a deal with KLDiscovery that will result in a public company with an enterprise value of $800 million. The deal will be put to  a shareholder vote later in the third quarter, after which Pivotal will change its name to KLDiscovery."
(That's not the same Pivotal that VMware recently announced it was acquiring. That was Pivotal Software. Hard to keep the players without a scorecard.)
There have been other e-discovery acquisitions in recent months, with Xact Data Discovery (XDD) acquiring fellow e-discovery provider QDiscovery in early July, Ready writes. In January, HaystackID acquired eTERA Consulting and legal services provider Driven Inc. acquired e-discovery company Omnivere, he writes in a different article. In addition, "only a mere two months after being sold, e-discovery company Litera absorbed document manager Workshare in early July," Hudgins writes.
What's behind all of this? Venture capital money, apparently. "The pace of acquisitions in that space continues to move at a steady clip, spurred in part by the interest of venture capitalists and a desire by companies operating in the market to bolster scale," Ready writes,
"An influx of private capital may be behind XDD's expansion," agrees Zach Warren in Law.com. Private equity firm JLL Partners acquired XDD in early 2018, in a deal that represented JLL's first venture into e-discovery, he writes.
Plus, both XDD and QDiscovery already had a history of acquisition, Warren continues. "XDD is certainly no stranger to M&A, having acquired QUiVX's e-discovery service in early 2019," as well as F1 Discovery and Orange Legal Technologies in 2016, while QDiscovery had acquired northeast U.S. e-discovery provider Evidox last November.