Dec 31 2015 11:08AM GMT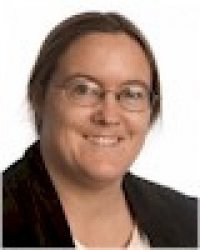 Profile: Sharon Fisher
Tags:
The last couple of years have been pretty quiet ones in the world of e-discovery. No multimillion-dollar sanctions for people not following the rules, a few small acquisitions (we're still dealing with the HP-Autonomy one), a couple of changes in the market but nothing radical. Zzz.
Next year, though, is likely to be different, because of something that actually happened last year. So you can think of 2015 as the calm before the storm.
In case you've forgotten, new regulations about the federal rules of civil procedure, which govern e-discovery, were passed in September, 2014, and were slated to take effect on December 1.
"Twitter is abuzz with messages about today's effective date for the changes to the Federal Rules of Civil Procedure that read more like birth announcements ('It's finally here!')," writes Karin Jenson in Discovery Advocate. "But figuring out what to do once you get that baby home is another matter – despite having a long time to prepare. Moreover, while there is as much commentary about the rules changes as there are parenting books, it's hard to really figure out what to do until you are doing it."
So the legal industry is very, very excited about this and is talking a lot about What It All Means, though exactly What It All Means won't be clear until the rules have been in effect for a while.
"When the 2006 FRCP amendments came out that initially addressed e-discovery, Windows Vista was only a few weeks old, and Apple released its MacBook Pro with a 17-inch screen, 2 gb of RAM, and a 160gb hard drive for $2,799," notes Jeff Bennion at Above the Law. "Facebook was a few weeks old, and the idea of storing thousands of photos online was still years away. And that was when lawmakers were concerned that electronic data was exploding. It makes it scary to think about how much more data will be created between now and the next update."
In particular, the new FRCP rules are expected to address many of the ediscovery issues that came up the most in court in 2015, notes Kroll Ontrack's report, Year in Review: Top Ediscovery Cases in 2015. "As courts grapple with the impact of the new rules, 2016 has the potential to be momentous," Michele Lange, Kroll's director of thought leadership, told Amanda Ciccatelli of Inside Counsel. "Will courts hold parties accountable when they only hold 'drive-by' meet and confers without raising real, substantive discovery issues at the scheduling conference?  To what extent will the new emphasis on proportionality limit the scope of discovery above and beyond current practices?  How will courts define reasonableness and good faith when determining if sanctions are appropriate?" Ciccatelli writes. "These are meaty issues – with real impacts for requesting and producing parties – that will need to be worked out in judicial opinions in the coming months and years," Lange told her.
Other e-discovery issues that are likely to crop up? One of them, as always, will be new sources of data – in this case, sensors used in the Internet of Things, writes Edward Sohn for the Association of Corporate Counsel. We've already seen some of that with attorneys subpoenaing people's FitBits and so on; imagine having to provide all the data from all the sensors in a manufacturing plant?
Another continuing issue from 2015 is the matter of data sovereignty and what control various governments have over companies that operate in their regions, even if they aren't located there. Microsoft has continued fighting efforts by the U.S. government to force it to turn over data located in Ireland, for example, and with the European Union trying to control data exchanges with the U.S., the potential for it affecting other legal cases is high.