Oct 31 2019 10:56PM GMT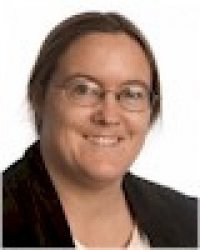 Profile: Sharon Fisher
Tags:
One of the criticism about flash memory is that, while it's fast to read, writing on it multiple times wears it out and its performance decays. Flash memory vendors have been saying that this is a problem they've been working on. But they might have a bit of a problem after a recent incident.
It turns out that Tesla cars, which use flash memory, log so much data that it froached the cars' memory and bricks the cars, which requires a repair that can cost $1,800 or more.
Oops.
The problem first started being reported in May, when a video was posted to YouTube describing the problem, writes Jason Koebler in Vice.
Three different auto shops reported the problem, writes Gustavo Henrique Ruffo in Inside EVs. "They aim to warn Tesla owners that the clock is ticking for all of them," he writes. "Regardless of your car, the logging will require replacing your MCU sooner or later."
The problem is that the size of the firmware has grown, and it's now starting to compete with the logs, Ruffo writes. That means there's no extra space on the chip to write data when it's trying to write the data more evenly, he writes.
"Apparently, Tesla is overworking these systems (at least on some models) to a point where they can't take it anymore," writes Matt Posky in The Truth About Cars. "It's basically the same thing that would happen if you filled and wiped a USB drive hundreds of times every day. One morning you'd plug it in and find that it's no longer functional due to being burnt out from overuse."
Each of the three repair shops said they had encountered at least a dozen cars with the problem in just the last couple of months.
Drivers have also been reporting the problem, which, in an annoying coincidence, apparently tends to happen around the time that the warranty runs out, after about four years or so.
Moreover, it's not a problem that's getting better with newer models, because the newer models do even more logging than older ones, Ruffo writes.
The other part of the problem is that the chip is soldered to the board, meaning the whole board has to be replaced. Some of the auto shops reported that they were creating sockets on the board to make it easier to replace the chips in the future.
In response to one Twitter discussion of the problem, Tesla founder Elon Musk said the problem should be "much better at this point," Posky writes.
But people were dubious, writes Dan Robitzski in Futurism.com. "Without specifying how or why, Musk replied that the problem should 'be much better at this point' – drawing immediate skepticism from the engineer and others who didn't see any evidence of a fix," he writes.
Mechanics and drivers are suggesting that the company should reduce the amount of logging that the car does.
Tesla owners who are still under warranty are urged to try to update the faulty part.
Ultimately, it's not only bad for Tesla cars on their own, but for flash memory in general.