Sep 13 2012 3:48PM GMT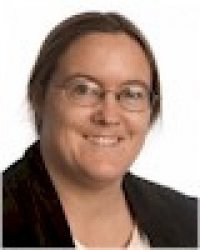 Profile: Sharon Fisher
OMG. Hold the presses. In a shocking power grab, EMC CEO fought off attacks by underlings to maintain his position.
No, not really.
Tucci had announced a year ago that he planned to step down from EMC (as well as VMware, of which it owns a majority) by the end of this year. (In fact, the Boston Globe suggested that he had first announced his retirement in September 2009.) He then announced in January that, never mind, he was going to stay through 2013.
While there has been some executive reshuffling since then, on the whole it appears to be an orderly transition, with several potential competent successors.
Now Tucci says he's going to stay through at least February 2015, and at some time before that he's supposed to pick a successor and transition to a purely chairman of the board role.
Roger Cox, vice president of research for Gartner Inc., told the Globe that Tucci's decision to stay longer is probably more about his unwillingness to let go than dissatisfaction by the EMC board with potential successors, of which there are at least three internal ones. While Tucci is 65, he is reportedly in good health and the company is doing well — so well that perhaps the board and stockholders are leery about turning the company over to someone else, no matter how well-groomed they are for the position. And perhaps he is hoping that one or more of the three will move on and make the decision easier.
EMC's orderly transition is in sharp contrast to the traumatic ones in other companies such as HP, notes Channelnomics.
Oh, and should Tucci achieve "certain performance targets, including targets relating to total shareholder return, revenue and other metrics" for 2013 and 2014, he also stands to gain $8 million in stock by the February 2015 deadline.