Dec 30 2011 10:29AM GMT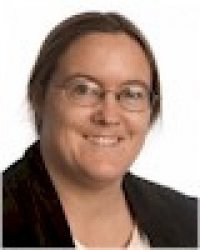 Profile: Sharon Fisher
Fall River, Massachusetts: Textile mills. Lizzie Borden. Disaster recovery.
Disaster recovery?
Yep. A new data center, Granite Block Global Data Center Inc., which is intended to provide application hosting, colocation and disaster recovery services to businesses in the financial services, healthcare and high technology industries, has opened up in a former textile mill in the venerable Massachusetts city.
And "Granite Block" isn't just a colorful New England name. The walls of the facility are made of four-foot-thick solid granite, which the company says is virtually impenetrable.
Repurposing former industrial facilities into data centers has been an increasing trend in the past few years. Companies and cities looking for data center facilities are realizing that their business-convenient downtowns are often already the home of large, frequently empty, buildings. And not only do the buildings typically have a great deal of power capacity but companies can often get tax breaks for investing in what are considered distressed urban areas.  Around the world, data centers are now moving into paper mills, tanneries, department stores, warehouses, and even churches and bomb shelters.
Now a 163,000-sq. ft. former textile mill in Fall River — a city previously famous for being the home of accused ax murderer Lizzie Borden — is joining them, with Granite Block investing $5 million in the project, amid hopes that other abandoned textile mills in the New England area could serve the same purpose. Open Cape, a fiber company, has already said it intends to move into the facility — which will also give other tenants an additional connectivity option.
In addition to making use of the large power capacity the building already has, Granite Block intends to install wind turbines for energy and 400-foot artisan wells for geothermal cooling. The company has also added two 2-megawatt generators and says it has enough fuel on-site to run them for six days.
The facility is starting with 20 jobs, but could bring up to 70 jobs to the area, as well as visitors. A similar data center in Boston, which is just 40,000 square feet, brings in 500 to 700 visitors monthly, meaning the Fall River site could see three times that amount, said Granite Block President Roland Patenaude.