Jul 31 2012 10:47AM GMT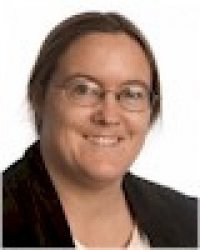 Profile: Sharon Fisher
Christian Szell: Is it safe?… Is it safe?
Babe: You're talking to me?
Christian Szell: Is it safe?
Babe: Is what safe?
Christian Szell: Is it safe?
Babe: I don't know what you mean. I can't tell you something's safe or not, unless I know specifically what you're talking about.
— Marathon Man
The topic of whether one is or is not compelled to produce a key to an encrypted disk drive in response to a law enforcement request has come up before (and, in fact, in the U.S. has come up at least five times, according to a DefCon presentation by Electronic Frontier Foundation attorney Marcia Hoffman).
Now that, in at least some cases, U.S. judges are ruling that individuals need to surrender the passwords to decrypt their disks, an interesting side issue has also come up, particularly for those countries that already have laws requiring people to provide encryption keys to law enforcement: What happens if the person doesn't have the key? Or says they don't?
Such key disclosure laws are in effect in countries including India, Australia, and a variety of European nations.
But most of the attention has fallen on the U.K., where in October, 2007, a law was put in place that people could be jailed for up to five years for refusing to release an encryption key.  Ostensibly, it was for national security and to help prevent terrorism.
And the law has been used. In 2007, it was applied — against a group of animal rights activists. Then in 2009, the first person – who had been diagnosed as mentally ill – was jailed for nine months for refusing to turn over a key. In 2010, a teenager was sentenced to 16 weeks in prison under a similar charge.
Earlier this month, a U.K. blogger, Rick Falkvinge, brought attention to the possibility that, should law enforcement decide that a random number generator, for example, was actually an encrypted file, one could be jailed for refusing to provide the nonexistent key.
This is not the first time the subject has been raised – Cisco blogged about a similar topic in 2009 – but with the increased focus on encryption and decryption – typically using the spectre of child pornography (according to Hoffman, four out of the five U.S. encryption key cases had to do with alleged child pornography), there is new concern being brought to the issue and how to deal with being forced to prove a negative: That you don't have a key that law enforcement insists you do.
"So imagine your reaction when the police confiscate your entire collection of vacation photos, claim that your vacation photos contain hidden encrypted messages (which they don't), and sends you off to jail for five years for being unable to supply the decryption key?" writes Falkvinge.