Jun 6 2011 7:52PM GMT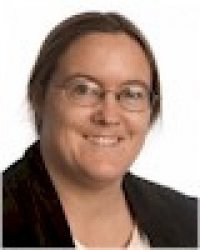 Profile: Sharon Fisher
IDC recently released its Q1 disk storage systems sales figures, and there's good news and…well, actually, it's pretty much just good news, unless you're Dell or a small vendor.
Here's several aspects of the good news:
13.2% growth in external disk storage factory revenues year over year
17.3% growth in open networked disk storage systems
13.4% growth in open SAN
27.1% growth in NAS
23.0% growth in iSCSI SAN
12.1% growth in total disk storage systems
Fifth quarter in a row of double-digit growth
46.3% growth in capacity
w00t!
Broken down by vendor, in terms of market share, things haven't changed much, relatively speaking. In external disk storage, the top five vendors are EMC, NetApp, IBM, HP, and Fujitsu — NetApp and IBM swapped places compared with a year ago. In the total open networked disk storage market, EMC led NetApp. Broken out into components, Open SAN had EMC, IBM, and HP; NAS had EMC and NetApp; and iSCSI SAN had Dell, followed by HP and EMC tied for second. Finally, in worldwide total disk storage factory revenue, we have EMC, HP, IBM, Dell, and NetApp, the same order as a year ago.
There are, however, a couple of interesting points to be made:
We saw a case of "the rich getting richer." Generally, the market shares of the top vendors increased, while the market share of "other" decreased.
The one exception was Dell, which went from 12.7% to 11.4% — and that was *after* IDC started including Compellant in its figures, after the company's acquisition. Chris Mellor of the Register UK points out that Dell fell completely out of the top 5 in external disk revenues, being replaced by Hitachi, with which it had tied in the previous quarter. In fact, in total revenues, NetApp may overtake Dell in the next quarter, he adds.
Now, if IDC ranked its vendors by revenue growth, we'd have seen different orders.
In external disk storage, ranked by revenue growth, we'd have seen NetApp, Hitachi, EMC, IBM, and HP.
In total disk storage, we'd have seen NetApp, EMC, IBM, HP, and Dell. Mellor points out, however, that NetApp's growth has slowed compared to previous quarters.
Some of HP and EMC's growth is due to acquisition — in HP's case , it's H3C and 3PAR, while in EMC's case it's Isilon.
It will be interesting to see how things change in the next quarter.
With everyone talking about the cloud, will fewer people be buying fewer drives?
Or will the storage sold to all the cloud vendors make up for it?
Or, will the Amazon outage send people scrambling to take care of their own storage again?
What will happen to disk storage sales as flash becomes more popular?
How might acquisitions in the drive manufacturing space change things in the system space?
What will happen with Dell?