Feb 27 2017 12:23PM GMT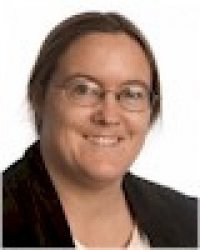 Profile: Sharon Fisher
Tags:
As you may recall, a few weeks ago some researchers began copying freely available U.S. government data onto private servers and servers outside the U.S. out of concern that a Trump administration might make the data inaccessible or unavailable in the future. At the time, the people said they were doing it primarily as a precaution. But in recent days, there have been a number of incidents of disappearing government data with little or no warning.
First, soon after or on Inauguration Day on January 20, a number of pages of the WhiteHouse.gov website disappeared, including pages about climate change, gay and civil rights.
Next, a U.S. Department of Agriculture (USDA) database called the Animal and Plant Health Inspection Service (APHIS) disappeared in early February. "The data consisted of inspection reports, enforcement actions, regulatory correspondence and other information related to APHIS' investigations of animal welfare issues, ranging from puppy mills to abuse of animals in research labs," writes Joshua New, a policy analyst at the Center for Data Innovation,  in The Hill. "The USDA decided it should not be publicly available due to ill-conceived concerns about the privacy of animal abusers," he explains.
Later, the USDA posted a message saying the data removal was related to ongoing litigation and that the removal had been planned since before the election. "In 2016, well before the change of Administration, APHIS decided to make adjustments to the posting of regulatory records," the agency reports. "In addition, APHIS is currently involved in litigation concerning, among other issues, information posted on the agency's website. While the agency is vigorously defending against this litigation, in an abundance of caution, the agency is taking additional measures to protect individual privacy. These decisions are not final. Adjustments may be made regarding information appropriate for release and posting." On the other hand, people familiar with the material in the database said that personal information had already been redacted from it.
In the meantime, members of the public should file a Freedom of Information Act request to gain access to any of this data, the USDA writes. "Those seeking information from APHIS regarding inspection reports, research facility annual reports, regulatory correspondence, and enforcement records should submit Freedom of Information Act requests for that information," the agency notes. "Records will be released when authorized and in a manner consistent with the FOIA and Privacy Act. If the same records are frequently requested via the Freedom of Information Act process, APHIS may post the appropriately redacted versions to its website." FOIA requests can take years to be approved, notes Karin Brulliard in the Washington Post.
Then, on Valentine's Day, it was reported that the White House open data portal had disappeared – as much as 9 gigabytes' worth, according to some reports — though programmer Maxwell Ogden posted on Twitter that he had backed up all the data on January 20. The portal "served as a public clearinghouse for data on everything from federal budgets to climate change initiatives," New writes.
Needless to say, researchers had kittens. "There is no definitive evidence that the Trump administration intends to roll back the valuable commitments to open data that Obama made during his administration, which require federal agencies to treat their data as open and machine-readable by default," New writes. "However, the Trump administration has also failed to make any indication that it intends to honor or expand upon these commitments."
In some cases, there was plausible deniability about where the data had gone. For example, the missing White House web pages were attributed to a reset of the website. "If you've ever been part of a website launch, you'll know that nothing is perfect on the first day, no matter how much you try," Tom Cochran, the White House's director of digital platforms in 2011 and 2012, tells Georgia Frances King in Quartz. "Something always slips through the cracks. Given the magnitude and the scale of the migration of a White House website—probably one of the most prominent, if not the most prominent websites in the world—I would say it was a pretty wild success to not have anything really bad happen other than content not be there."
With the USDA databases, organizations such as the Humane Society of the United States, PETA, the Physicians Committee For Responsible Medicine, and Born Free USA initiated legal action against the USDA, writes Natasha Daly in National Geographic. And after that, some of the missing data was put back, though agency representatives say it wasn't related to the lawsuit. A large number of Congressional members also complained.
Some of the White House data is expected to be restored, but other parts – such as visitor logs – may not be, writes Nikita Buryokov for NBC News. "Based on timing of data releases by the Obama administration, White House visitors' logs likely won't be available until mid-April," she writes. "However, because no law requires that such logs be made public, their release isn't guaranteed. The logs can show who, exactly, is speaking with the president and other administration officials. While certain groups can be excluded — a potential Supreme Court nominee, say, or someone whose life might be placed at risk by identification — they have repeatedly cast light on lobbying activities within the White House." Also, visitor logs are created by the Secret Service, a separate agency that is subject to FOIA requests, she notes.
With some of the screw-ups that have plagued the Trump administration since he took office, it's certainly believable that the disappearing government data is attributable to human error. But whether the data's absence could be chalked up to malice or stupidity, the operative fact is that data that people used to be able to see is no longer available, reinforcing the value of backing data up in other locations.