Nov 30 2014 7:48PM GMT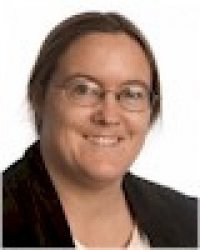 Profile: Sharon Fisher
Tags:
The Department of Homeland Security announced, in a very low-key way, on November 19 that it was planning to delete "Master files and outputs of an electronic information system which performs information technology infrastructure intrusion detection, analysis, and prevention." It gave people until December 19 to ask for copies of the plan, following standard National Archives and Records Administration protocol. After requesters receiver their copies, they have 30 days to comment.
According to Nexgov, what the agency is looking to delete are records more than three years old from its Einstein network monitoring system, which is intended to help DHS cybersecurity experts look for malware such as Heartbleed in government networks. This is making some security people happy, because they are concerned about the government keeping all these records. At the same time, it is making some security people sad, because they wonder if the government is trying to hide something by deleting the records.
"As a general matter, getting rid of data about people's activities is a pro-privacy, pro-security step," Nextov quoted Lee Tien, senior staff attorney with the Electronic Frontier Foundation, as saying. But "if the data relates to something they're trying to hide, that's bad," he continued.
DHS says it wants to delete the data because since it's three years old, it's not useful anymore. (The agency still keeps incident reports.) Others disagree."Some security experts say, to the contrary, DHS would be deleting a treasure chest of historical threat data," writes Nextgov's Aliya Sternstein. "And privacy experts, who wish the metadata wasn't collected at all, say destroying it could eliminate evidence that the governmentwide surveillance system does not perform as intended."
What's causing some people to feel suspicious is that the rationale the agency is using to delete the data is the cost, which it estimates at $50 per month per terabyte. Given that you can get a 1-terabyte drive from Staples for less than that these days (yes, we know, there's more to it than the hardware cost), this seems…excessive. On the other hand, some people are wondering just how much data DHS has that it's a significant amount of money.
Data to be deleted includes email, contact and other personal information of federal workers and public citizens who communicate concerns about potential cyber threats to DHS; intrusion detection data; intrusion prevention data; analysis data such as files from the U.S. Computer Emergency Readiness Team (CERT); and a catch-all "information sharing" including data from white papers and conferences, Nextgov reports. 
So what is Einstein? It is the result of automated processes that collect, correlate, analyze, and share computer security information across federal U.S. civilian agencies, according to BiometricUpdate. "By collecting information from participating federal government agencies, 'Einstein' builds and enhances cyber-related situational awareness," writes Rawlson King. "The belief is that awareness can assist with identifying and responding to cyber threats and attacks, improve the government's network security, increase the resiliency of critical, electronically delivered government services, and enhance the survivability of the Internet. The program provides federal civilian agencies with a capability to detect behavioral anomalies within their networks. By analyzing the data and detecting these anomalies, the ability to detect new exploits and attacks in cyberspace are believed to be greatly increased."
That said, this is all happening against a background of other changes in DHS involving cybersecurity that are making some people nervous.
Brendan Goode, the director of the Network Security Deployment division in the Office of Cybersecurity and Communications (CS&C) who built the Einstein system, announced earlier in November that he was

leaving for the private sector

, according to Federal News Radio. While his last day was scheduled to be November 21, he hadn't yet announced where he was going, nor has he updated his LinkedIn page. 

After its initial setup in 2004, Einstein is now on its third implementation and has agreements with 15 out of the 23 agencies expected to sign up for it (out of nearly 600 agencies, according to RT.com), and implementations with 9 of them, all at a cost of hundreds of millions of dollars.
Due to incidents such as Heartbleed — where DHS had to wait up to a week for agency approvals, all while news of the vulnerability was out in the wild — the DHS now has the authority, as of October, to proactively monitor federal networks for vulnerabilities without having to wait for agency permission. "Agencies must provide DHS with an authorization for scanning of Internet accessible addresses and systems, as well as provide DHS, on a semiannual basis, with a complete list of all internet accessible addresses and systems, including static IP addresses for external websites, servers and other access points and domain name service names for dynamically provisioned systems. Agencies must give DHS at least five days advanced notice of changes to IP ranges as well. Further, agencies must enter into legal agreements for the deployment of DHS's EINSTEIN monitoring system, provide DHS with names of vendors who manage, host, or provide security for Internet accessible systems, including external websites and servers, and ensure that those vendors have provided any necessary authorizations for DHS scanning of agency systems," summarized FedWeek.
On the other hand, contractor vendors aren't exactly leaping to be included.
It isn't clear how much DHS was hoping that this would all be lost in the shuffle around the holidays. Presumably organizations such as the EFF and Nextgov have filed requests for the plans, and will follow up. If it's the sort of thing you might feel the need to comment on, however, it might be a good idea to make your own request, if comments are limited to people who request the documents.