Aug 31 2017 10:55PM GMT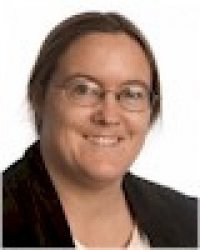 Profile: Sharon Fisher
Tags:
If you really want to make sure that nobody's going to be able to read your data, the late author Terry Pratchett just showed you how it's done: Per his instructions, his executor just ran over his hard disk drives with a steamroller.
"Pratchett's hard drive was crushed by a vintage John Fowler & Co steamroller named Lord Jericho at the Great Dorset Steam Fair, ahead of the opening of a new exhibition about the author's life and work," reports The Guardian.
Pratchett, who died in March, 2015, at 66 from Alzheimer's disease, reportedly told author Neil Gaiman of his wish, who revealed it in an August 2015 interview with the Times of London. "The fantasy author Terry Pratchett wanted his unfinished work to be run over with a steamroller, according to his close friend, the writer Neil Gaiman," the paper reported at the time. "Gaiman, the award-winning author of The Sandman and Coraline, reveals that Pratchett, his confidant of 30 years, told him that he wanted 'whatever he was working on at the time of his death to be taken out along with his computers, to be put in the middle of a road and for a steamroller to steamroll over them all.'"
Rob Wilkins, who carried out the instructions in the will, manages the Pratchett estate, and tweeted from an official Twitter account that he was "about to fulfill my obligation to Terry" along with a picture of an intact computer hard drive – following up with a tweet that showed the hard drive in pieces, the Guardian reports. The pieces will also become part of the exhibit.
Richard Henry, an official at The Salisbury Museum, where the exhibition will be held, told NPR that the task actually wasn't easy. "It's surprisingly difficult to find somebody to run over a hard drive with a steamroller. I think a few people thought we were kidding when I first started putting out feelers to see if it was possible or not."
Even the steamroller didn't destroy the hard disk drive, Henry continued. "The steamroller totally annihilated the stone blocks underneath but the hard drive survived better than expected so we put it in a stone crusher afterwards which I think probably finally did it in," he told the BBC.
Why not just erase the hard disk drive, which reportedly had ten unfinished works on it? Because as any number of criminals have found out to their sorrow, "deleting" a file doesn't really delete it — just the pointer to the file gets deleted. Much of the data in the file is still on the hard disk drive and can be scraped off by a diligent forensic analyst. Even deleting the file multiple times, rewriting the disk, and so on might not fully eliminate the data.
This is not to say that there weren't plenty of people who were sad that Wilkins had been so thorough. (Including Gaiman, who said in the August 2015 interview that he was "ridiculously glad" the destruction had not yet happened.) In his lifetime, Pratchett wrote more than 70 books, selling more than 85 million copies worldwide, and no doubt many of his eager fans would have loved to see even an incomplete work.
But the author did not want his unpublished works to be completed by someone else and released, Henry told the BBC. In fact, Wilkins told the BBC in 2015 that what Pratchett really wanted was to have a device connected to his heartbeat so when his heart stopped it would wipe the contents of his hard drive.
Assuming, of course, that the hard disk drive that was crushed was actually the one that Pratchett had used. After all, he had Alzheimer's; maybe he didn't know what he was asking for? Maybe someone made a copy of it in the two years after Pratchett died. (Why it took two years before it was destroyed, no one has said.) We can always still hope. "It's not impossible that some further fragment might surface in years to come, and this will all turn out to have been an elaborate joke on Pratchett's part," writes Stephanie Merritt in the Guardian. "I wouldn't put it past him."
"Mr. Pratchett is hardly the first author to request that his unpublished work be destroyed or hidden from public view," reports Sophie Haigney in the New York Times. "Franz Kafka wanted his diaries, manuscripts and letters burned. Eugene O'Neill wanted the publication and performance of 'Long Day's Journey Into Night' to be delayed until 25 years after his death. Vladimir Nabokov left instructions that fragments of a manuscript be destroyed. In all of these cases, though, the requests were ignored, and the unpublished work came to light." Edward Albee has left a similar request but it isn't clear whether it will be honored, she adds.
If you don't happen to have a steamroller handy, other methods for ensuring the destruction of a hard disk drive include a sledgehammer, a .45, or taking it apart and destroying the disks inside.