Oct 19 2011 10:47PM GMT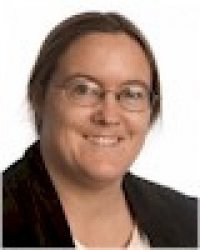 Profile: Sharon Fisher
We've all seen it happen. A couple gets together and things seem great for a while. Then they start pulling apart. They might even start seeing other people. By the time the split finally comes, it's not only anticlimactic but almost a relief.
That's probably how it feels for EMC now that Dell has finally ended a ten-year relationship (two years early) where Dell sold EMC storage hardware, as Dell increasingly became a storage player in its own right.
"We've grown apart," Dell said. "I needed to feel like I could be my own person."
Well, okay, not really. "Over the past few years, Dell has grown to become a robust storage technology provider with differentiated capabilities across several product families, including Compellent, EqualLogic, PowerVault, and Dell / EMC," is the way the company actually put it, on what used to be the Dell/EMC product page.
Dell bought EqualLogic in 2007, and Compellent in 2010 — spending a total of $2 billion on storage acquisitions — after starting its partnership with EMC in 2001. Other acquisitions included Exanet for scale-out NAS technology and Ocarina for data compression and optimization, as well as making its own DX6000 object storage hardware, partnering with Caringo for the software. The company also reportedly said that its own storage properties provide almost 80 percent of its storage revenues and 90 percent of its profits in the second quarter of this year.
Dell also said it planned to spend an additional $1 billion this fiscal year to strengthen its storage offerings.
Dell promised it would continue to be a good parent for the children — that is, that it would continue to support the EMC hardware. However, when people want to upgrade that hardware, they will be offered Dell storage products.
EMC asked that people respect its privacy during this difficult time. Well, not really. Actually, it had no comment.