Jun 30 2019 5:31PM GMT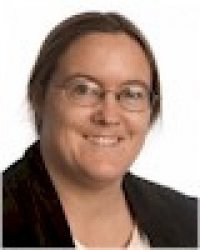 Profile: Sharon Fisher
Tags:
Remember earlier this year when the head of a cryptocurrency company died and access to the system supposedly died with him? There was some concern at the time that it was too convenient – perhaps even that he'd faked his own death.
They haven't found the guy or anything like that, but there have been a number of other discoveries that have thrown suspicion on the operation.
It all started on December 9, when Gerald Cotten, CEO of crypto exchange QuadrigaCX, died. The result was that his widow Jennifer Robertson said the company owed its customers some $190 million, and the company filed for creditor protection because it said it didn't have access to the majority of its bitcoin.
Now a recently-released report by court-appointed monitor Ernst & Young, which is overseeing the bankruptcy proceedings, alleges that Cotten siphoned off money from the firm's customers before his death, writes James Rogers for Fox News. "The report notes that substantial amounts of cryptocurrency were transferred to 'wallet holders' whose identity they were unable to confirm," he writes. "Ernst & Young was also unable to find any evidence that Quadriga maintained any traditional books or accounting records since at least 2016."
And there's more. "It appears that User Cryptocurrency was traded on these exchanges and in some circumstances used as security for a margin trading account established by Mr. Cotton," the report notes. "Trading losses incurred and incremental fees charged by exchanges appear to have adversely affected Quadriga's Cryptocurrency reserves."  (Don't you love legal writing?)
The good news, such as it is, is that the company is now missing "only" $163 million, rather than the original $190 million, Ernst & Young reported. In addition, $25 million has been recovered. But a lot more money – including $80 million Canadian that was traded through an unnamed offshore cryptocurrency account – seems to have simply vanished.
Ernst & Young is looking at computer storage that Cotten left behind, hoping to find more records or passwords. "Three of the electronic devices (a USB stick, large MacBook laptop computer and Mr. Cotten's home computer) were found to be encrypted (the 'Encrypted Devices'), and as such, their contents have not been accessed to date," the report notes. "In addition, other unencrypted devices, including two cell phones and a small MacBook laptop computer (the 'Unencrypted Devices') have also been imaged." No passwords, though.
The company is also trying to gain access to Cotten's Gmail account, which may require a court order, plus there are indications he used encrypted text messaging services. "The Monitor has identified numerous examples where Mr. Cotten requested that individuals he was communicating with through email or unencrypted text messaging transition communications from these unencrypted methods to encrypted texts, telegram or messaging methods," the report notes. "The reasons for the usage of different email accounts and encrypted messaging services remains unclear." In addition, the company is working its way through 77 terabytes of data from Amazon Web Services, the report notes.
Cotten had also told his family he had established a "dead man switch" – literally, in this case, but that's what it's called – to inform the family of his passwords should he disappear for a certain period of time, but that time went by and the family received no email, according to the report.
Obviously, the report doesn't come out and say the guy stole the money, but it does note, "The Monitor identified significant transfers of Fiat from Quadriga to Mr. Cotten and his wife. The Monitor understands that in the last few years, Mr. Cotten and his wife, either personally or through corporations controlled by them acquired significant assets including real and personal property. The Monitor also understands that they frequently travelled to multiple vacation destinations often making use of private jet services. The Monitor has been advised that neither Mr. Cotten nor his wife had any material source of income other than funds received from Quadriga."
So it still isn't clear whether Cotten was trying to rip people off, or just got in over his head, and whether he just happened to die inconveniently, or skipped town and threw his wife under the bus in the process.