Mar 27 2014 7:44PM GMT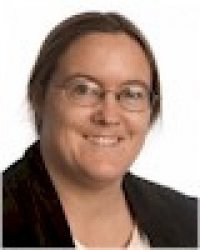 Profile: Sharon Fisher
Earlier this month, a number of websites went gaga over something called dataSTICKIES, a graphene-based storage system that would enable you to store up to 32 gb on a narrow multicolored Post-It that could upload data  simply by being stuck anywhere on a particular conductive material on a computer.
What could go wrong?
Admittedly, this is something we aren't going to have to worry about right away; it's a "concept" with no date or price yet, though it does have a website, and lots of pretty, colorful pictures. And sure, I'm not the only person who has run into the 3-sided USB problem.
"dataSTICKIES solve this problem by carrying data like a stack of sticky-back notes," explains the website. "Each of the dataSTICKIES can be simply peeled from the stack and stuck anywhere on the optical data transfer surface (ODTS), which is a panel that can be attached to the front surface of devices like computer screens, televisions, music systems, and so on. The special conductive adhesive that sticks the dataSTICKIES to the ODTS is the medium that transfers the data."
But really? USB drives don't have enough security issues? Now we're going to have a big conductive area on a computer, and anybody can come up and stick a Post-It on it?
Not surprisingly, none of the articles raving about the ease of use of dataSTICKIES get into the security aspects. "It's an interesting idea and one that demonstrates the imaginativeness of designers who are trying to make our lives just that bit simpler and better designed," writes Huffington Post UK. "Whether or not it's possible to make something like this remains to be seen, but it's an incredibly cool concept, and it's being worked on by expert industrial designers who truly believe this is a possibility," writes Dvice.  And UberGizmo writes, "As to the possibility of this happening, it remains to be seen, but considering how we've sent man to the moon, why not?"
Hmm. Why not. Think think think.
Considering companies are already failing at locking up USB drives, do we really want it to be that much easier to upload and download data?
People already lose thumb drives at an alarming rate; do we really want to make thumb drives the thickness of a piece of paper?
What a great way to steal data! Get a handful of these things, wander through a building, slap them on a computer, and then wander back and peel them all up again!
Alternatively, what a great way to spread malware!
"You could hide porn literally anywhere," reports the one site that had any skepticism about the notion at all, which went on to point out other issues such as lossage, fragility, loss of stickiness, dust and pet hair problems, confusion with non-data Post-Its, and the inability for Microsoft Windows to deal with more than a few of them. "Have you ever wanted to store critical information on the most disposable looking item in your office? Well, now you can!" noted one commenter. "No matter how hard I'd try to keep track of these, they'd end up stuck to the bottom of my shoe," replied another.
On the other hand, think how much easier this would have made things for Jeff Goldblum in Independence Day.