Sep 13 2017 3:44PM GMT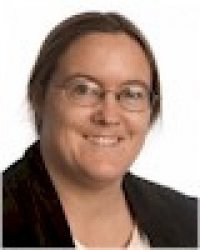 Profile: Sharon Fisher
Tags:
Hurricanes in the Southeast in September aren't a surprise, or shouldn't be. That said, having two hit the region within a matter of a few days, as well as having another potential one waiting in the wings, tested the mettle of operators. But all told, damage to data centers appeared minimal thus far.
Some data center regions have been hit pretty seriously by hurricanes, most notably Hurricane Sandy in 2012. Hitting New York City, the home of many high-tech firms, the storm took out many data centers that were below ground level. Power failures resulted in bucket brigades of diesel fuel being taken up stairs to the data centers on higher ground. And even thunderstorms have taken out cloud data centers such as Amazon Web Services in Virginia in 2012.
But Harvey and Irma don't appear to have done massive damage to data centers thus far. Four major Internet providers in Houston stayed up, though the data centers themselves were inaccessible due to flooding, reports Yevgeniy Sverdlik in Data Center Knowledge. The biggest problem was due to fears that they would run out of diesel fuel, he reports, though at least during the thick of the storm they hadn't even lost utility power. Other sources also indicated that Houston data centers were by and large unaffected.
Some staff stayed in Houston data centers for days. "The facilities had showers and were stocked with food, cots, video games, and books," Sverdlik writes in a different Data Center Knowledge piece. "Stocking up on sleeping cots and supplies is a customary part of data center operators' emergency preparedness plans." In previous disasters, data centers have warned that the most critical resource is people and making sure that they're safe, and a number of data centers had to put up some of their people when their homes were uninhabitable, he writes.
For Irma, Miami was particularly critical because it serves as a hub linking the U.S. with Latin America, Sverdlik writes in another Data Center Knowledge piece. However, most of the networks using that facility had alternate paths, he added. The building, like many Florida data centers, was rated for Category V winds and was 32 feet over sea level. While reports are still coming in, Florida data centers appeared to also pretty much stay up, though some were on backup power and generators for a time.
Either way, Verizon declared a "Force Majeure event" – essentially, an Act of God —  for Hurricanes Harvey and Irma that let it off the hook any delay or inability by Verizon or its vendors to provide services.
Even for companies that aren't located in regions affected by hurricanes, these events were a useful wake-up call to update disaster recovery plans. In addition, the fortuitously timed DCD>Colo+Cloud conference, in Dallas on September 26, is planning to expand its coverage of disaster recovery and resiliency topics.
Incidentally, in a bravo-for-little-ironies department, Nirvanix — the company that was notorious for sending out press releases during a natural disaster encouraging everyone to use its products — went out of business in 2013.