Sep 27 2013 4:19PM GMT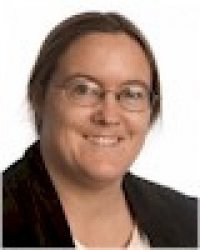 Profile: Sharon Fisher
You may recall Nirvanix as the company that would send out a press release after each natural disaster, urging people to come use its service. Well, apparently that strategy didn't work too well, or maybe we just haven't had enough natural disasters lately, because several publications, including Information Age, reported that its customers had been told they had two weeks to find another repository for their data, presumably before it shuts down its service.
What that means is, "If you used Nirvanix for third or fourth duplicate copies you need assurance that data will be destroyed," writes Simon Robinson in Computer Weekly. "If you used it for primary data you need that data back, and that is no trivial task right now."
Consequently, there's some degree of poetic justice to the fact that other companies are taking the occasion to jump out of the woodwork to issue their own press releases, promising Nirvanix customers that they can be taken care of. Attunity, for example, announced on Monday a migration service from Nirvanix to AWS' S3 Cloud, using Attunity's CloudBeam service, which is intended to simplify and accelerate data loading into Amazon S3.
Network administrators are also scrambling to find alternatives and to figure out the logistics of getting copies of their Nirvanix data installed somewhere else, if they hadn't done it before. Even organizations that didn't use Nirvanix are taking this as a wake-up call about whatever cloud storage vendor they're using, while others — those who never cottoned to the idea of cloud storage in the first place — are patting themselves on the back for their prescience.
"When relying on cloud services it is important to have a backup plan–or at least a way out should the service become untenable," writes Isha Suri in the Silicon Angle blog. "In the wake of the news of Nirvanix shutting down opinions have begun to rise about how to prepare for and handle such an event."
Analysts such as Forrester's Henry Baltazar and Gartner's Kyle Hilgendorf are suggesting that organizations make sure they have an exit strategy when they sign up with a cloud service, but point out the difficulty of getting data out of the cloud once it's in. "One of the most significant challenges in cloud storage is related to how difficult it is to move large amounts of data from a cloud," he writes. "While bandwidth has increased significantly over the years, even over large network links it could take days or even weeks to retrieve terabytes or petabytes of data from a cloud." He also recommends that organizations look for cloud storage vendors that offer direct connect or shipments of portable hard drives.
The company has finally officially announced its demise on its website, saying it was "working hard" to keep the service available until October 15 to give customers a chance to move their data.