Oct 9 2013 11:57PM GMT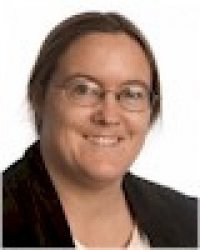 Profile: Sharon Fisher
Update: I have recently been informed by David Eskelsen, a spokesman for Rocky Mountain Power and PacifiCorp Energy, that there are two errors in this story.
One is that the reported 65 MW used by the NSA data center is nearly as much as Salt Lake City. Salt Lake City actually uses more like 400 MW.
The other is that he wanted to clarify that Rocky Mountain Power is not the source of the NSA's power problems. "Our engineers conducted detailed studies to confirm—with NSA's concurrence—that Rocky Mountain Power's system was not the source of any of the problems."
I regret the errors and appreciate the corrections. Thanks!
You may recall that people have been speculating about how much data the NSA will be able to store in its seekrit Utah facility, with some estimating it in the zettabyte range and others pooh-poohing that figure.
What everybody could agree on, though, is that it would take a powerful lot of 'lectricity to run – nearly as much as nearby Salt Lake City.
The Utah data center is reportedly slated to use up to 65 megawatts of power, or as much as the entire city of Salt Lake itself. Forbes quoted [WWW developer Brewster] Kahle's estimate of $70 million a year for 70 megawatts, while Wired reportedly estimated $40 million a year for 65 megawatts. (And recall that Utah passed a law earlier this year that would enable it to add a new 6% tax to the power used, which could tack on up to $2.4 million annually on to $40 million.)

[Security consultant Mark] Burnett's power calculation is even higher. "250 million hard drives would require 6.25 gigawatts of power (great Scott!). Of course, drives need servers and servers need switches and routers; they're going to need a dedicated nuclear power plant. They're going to need some fans too, 4.25 billion btu definitely would be uncomfortable."
Well, the data center is apparently having trouble getting enough clean electricity to run the plant reliably, according to an article in the Wall Street Journal, which broke the story. In fact, the arcing – up to 10 incidents in the past 13 months, referred to as "meltdowns" — has slagged some of the equipment, as much as $100,000 worth per incident, delaying the opening of the data center for up to a year.
Darn.
Oh, and they aren't sure what causes it, but an NSA spokesperson assured the Journal that the problems have now been mitigated.
That's not all. "Backup generators have failed numerous tests, according to project documents, and officials disagree about whether the cause is understood," the WSJ writes. "There are also disagreements among government officials and contractors over the adequacy of the electrical control systems, a project official said, and the cooling systems also remain untested."
Critics, of course, were having a field day with the story, suggesting sabotage, Stuxnet, and straight-out lying on the part of the NSA, as well as attributing the problem to whichever political affiliation of which they were not a member. Another commenter, claiming he'd actually worked there, chalked it up to simple government incompetence.
Others, equating it to the Tower of Babel, suggested God might be angry. (This is Utah we're talking about.) In addition, the power going into the facility was cursed during a demonstration on July 4, according to Fox News at the time. "I pray Lord that you would have a curse on that facility. On the water that goes into that facility. On the electricity that goes into that facility," speaker Dale Williams reportedly said.
Some other companies, such as Apple, eBay, and Google — faced with the massive electricity their data centers require — have been incorporating renewable energy systems into their data centers. Power for the NSA facility is reportedly largely derived from coal.