Nov 29 2017 12:28AM GMT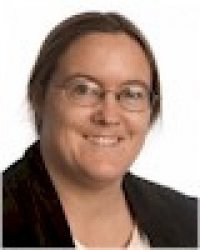 Profile: Sharon Fisher
Tags:
Now that bitcoin and its friends have practically reached the shoeshine boy level of hysteria, people are becoming more interested in how you keep track of the things. So the topic of cryptocurrency storage has been raising its ugly head.
The traditional banking system does have its advantages, after all – your deposits are insured and stores know how to use the currency. "Normally, the value of a currency is backed up by a country's central bank – or in the case of the euro, a whole host of countries' central bank.That means that while it's not protected, and values can change, there is at least someone responsible," writes James Andrews in the Mirror UK. "With crypto currencies there is nothing backing their value at all. That means prices are based solely on what people think they're worth, and if something undermines that belief they can go into freefall."
Moreover, cryptocurrency owners are faced with threats from every direction, writes Alexandr Nellson in Medium (who goes on to describe his detailed recommendations about how to store bitcoin).
Keep it online? It could get stolen. It could get hacked. The place you store it could get hacked. Keep it online at home? All of that, plus you could accidentally throw it away. Your house could burn down and take your storage device with it. Keep it on some sort of physical medium, such as paper? All of that, too. Some people go so far as to carve their bitcoin keys on a piece of metal to prevent the fire-and-water problems inherent in paper, but then you have to worry about the inherent problems in each kind of metal.
"Silver, gold, copper, brass, bronze, nickel, cobalt, would survive the housefire fire unmelted," writes the Bitcoin Wiki., which goes into great depth on every possible harm that could come to every way of storing bitcoin. "Some Aluminium alloys can survive but you have to have the right ones. At around 1500° Steel and Nickel should be okay. Titanium is above the housefire range and so is tungsten, however tungsten rings are known to shatter due to the brittle nature of the very hard metal."
Plus, in general, the more secure the method, the harder it is to actually, like, spend it. Is any method foolproof? Unfortunately not, if only because fools are so ingenious.
This isn't new. As long ago as 2013 – which, in the world of cryptocurrency – was a long time ago – there was a poor Welsh guy picking through the garbage dump in a fruitless search for the hard disk he'd thrown away with $7.5 million of Bitcoin on it. (If he ever did find it – now worth $72 million — he's not letting on.) Even really smart guys like Elon Musk have reportedly lost track of their bitcoin, and he has a lot of company.
"According to new research from Chainalysis, a digital forensics firm that studies the bitcoin blockchain, 3.79 million bitcoins are already gone for good based on a high estimate—and 2.78 million based on a low one," write Jeff John Roberts and Nicolas Rapp in Fortune. "Those numbers imply 17 percent to 23 percent of existing bitcoins, which are today worth around $8,500 each, are lost."
Ironically, according to many experts, the best way to keep your bitcoin – which are generated from the Internet – is to keep them off the Internet, a method known as "cold storage."
Naturally, people are trying to monetize the storage, whether it's by selling a wide variety of hardware and software devices to hold bitcoin or offering services to store it. As institutional investors start becoming more interested in cryptocurrency, bitcoin storage companies such as Coinbase are approaching them, while banks that are already working with institutional investors such as South Korea's Shinhan Bank are expanding into storing bitcoin as well. And we're talking big money.
"Over 100 hedge funds have been created in the past year exclusively to trade digital currency," writes Brian Armstrong, Coinbase cofounder and CEO. "An even greater number of traditional institutional investors are starting to look at trading digital assets (including family offices, sovereign wealth funds, traditional hedge funds, and more). By some estimates there is $10B of institutional money waiting on the sidelines to invest in digital currency today."
Indeed, another proposed form of cryptocurrency known as the Chia is built on storage itself, which is said to require less electricity than the current bitcoin technology.
In any event, whether you think cryptocurrency is the future of money, or just this generation's tulip fever, you can't get away from storage.