Mar 15 2017 11:45PM GMT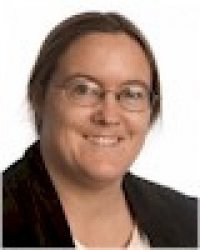 Profile: Sharon Fisher
Tags:
As you may recall, about a year ago the Supreme Court ruled on a case about the data aggregator Spokeo, regarding whether people could sue a company based on data it collected about them. By ruling one way, the Supreme Court could open the door to all sorts of frivolous lawsuits based on companies' tiny procedural errors; by ruling the other way, the Supreme Court could essentially shut down the practice of class-action suits.
Instead of making either of those two decisions, the Supreme Court ruled that it wasn't an issue because the person couldn't prove any concrete damages caused by the errors in the Spokeo database. The computer industry heaved a great sigh of relief and went on about its business.
But Spokeo as a legal precedent hasn't gone away. All sorts of legal cases are continuing to cite it, whether in an attempt to make a lawsuit go away, or in a legal ruling against such a lawsuit.
Some attorneys criticize the Supreme Court's decision itself, saying that while it avoided the Scylla and Charybdis of the two potential opposing decisions, it also didn't settle anything and in fact may have been ducking the issue. "If the Spokeo holding recounted above seems to you less than a model of clarity, your response is akin to that of counsel and courts who have struggled to apply the Supreme Court's reasoning in the wake of the decision," writes Devin Chwastyk  in JD Supra. "The obliqueness of the decision suggests the court merely kicked the can down the road to allow lower courts and litigants additional opportunities to develop appropriate theories for standing in consumer class actions."
To add further fuel to the fire, the Spokeo case has different results in federal and state courts, because state courts aren't bound by Spokeo. In other words, if a defendant uses Spokeo as a defense in federal court, having that ruling granted could simply throw the case to a state court instead, rather than make it go away completely.
"The court's ruling in Mocek reflects that Spokeo standing arguments may not be a silver bullet for defeating class claims where the plaintiff's injury was caused by a 'bare procedural violation, such as those under [the  Fair and Accurate Transactions Act], the Telephone Consumer Protection Act, or the Fair Credit Reporting Act," write Alan S. Kaplinsky, Burt M. Rublin, and Taylor Steinbacher  in JD Supra. "Indeed, successfully asserting a defense based on Spokeo may lead to the unintended consequence of remand to state court, an outcome that few defendants likely would prefer. It bears emphasis that state courts are not bound by Spokeo in making their own standing determinations."
If nothing else, these Spokeo cases demonstrate that some people will sue over just about anything. Suing three years after leaving a gym because the gym sent him text messages asking him to rejoin, when he never even replied STOP to the texts? Suing because the employer who hired them had the credit disclosure on a piece of paper with other material on it, rather than on a single piece of paper as the law specifies? Suing a company for asking for your zip code when you buy something, by claiming it violates consumer protection laws? These are all real cases.
Next time you're tempted to complain about your job, take heart: Instead, you could be a lawyer and have to bring, or defend, cases like this.