Jun 20 2019 9:09AM GMT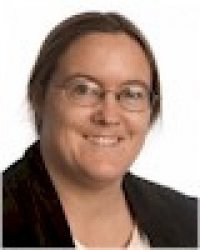 Profile: Sharon Fisher
Tags:
It's the gift that keeps on giving. Two former major HP executives – coincidentally, both women – testified last week in the Autonomy fraud case, and both got pushback from opposition counsel, with one even getting criticized by the judge.
In case you've forgotten, in the Autonomy-HP merger – officially the sixth-worst merger and acquisition of all time – HP chairman and CEO Leo Apotheker (who was fired later that year) paid $11.1 billion to acquire Autonomy, a European e-discovery company. By the following year, HP claimed that Autonomy had cooked its books to overvalue itself, wrote down the purchase a a $9 billion loss, and sold off the company's remaining assets in 2016.
In March, a $5 billion civil lawsuit against Autonomy CEO Mike Lynch started. Testimony from former HP CFO Cathie Lesjak and former HP CEO Meg Whitman was part of this proceeding.
Interestingly, Lesjak said that she had tried to protest against the deal at the time, saying that "she had felt compelled to speak out against the acquisition at a meeting of the Silicon Valley group's board in August that year" and that the company's 64 percent premium was too high, writes Simon Duke in The Times. Feeling "blindsided," Apotheker said at the time she would be fired, but before that could take place, he was fired himself. Lesjak continued working for HP until this February.
Just goes to show how dangerous groupthink can be at a company, where nobody speaks up because they don't want to be the odd one out or are afraid of the consequences. Though, how long does it take someone to get fired at HP, anyway?
Lesjak went on to be criticized because there was no written record of the calculation of the writedown valuation.
"'I don't know if it was ever in writing,' Ms Lesjak said of a crucial part of HP's calculations which accounted for $2.5bn of the writedown," writes James Cook in the Telegraph. "'It was a verbal conversation that I had with [HP executive Andy Johnson] when we put it up on the whiteboard and we walked through it together."
Testimony then went to Whitman, who took over as CEO after Apotheker's firing and who presided over the Autonomy writedown.
Much of the testimony – as well as the news coverage – centered around Whitman referring to throwing Apotheker under the bus after he blamed the board, on which she sat at the time, for agreeing to the original Autonomy purchase.
"She said in an email dated Dec 14 2012 to HP's chief communications officer Henry Gomez: 'Happy to throw Leo under the bus in a tit for tat' after Apotheker had said the HP board should share the blame for the failed deal," writes Paul Sandle for Reuters. "Asked by Lynch's counsel Robert Miles whether she was just protecting herself, Whitman said that was 'absolutely not the case'. 'It was a moment of disappointment and anger,' she said. 'I shouldn't have said it.'"
Whitman was also criticized for accusing Lynch of fraud without sufficient proof. "The former boss of Hewlett Packard 'shot first and asked questions later,' a court was told," writes Duke in a different The Times article, adding that she was accused of "trashing their reputation."
Even Judge Robert Hildyard got into the act, throwing shade at Whitman by alluding to her failed campaign for California governor when he asked her to stop making speeches in response to questions. "Can you please stop making speeches. It's just not what you're here for," he said. "You may have done that at other times in your career but it's not what you're here to do today."
Hildyard also intervened in another exchange, as described by Jonathan Browning in Bloomberg News:
"I don't know why we would ask a fraudster why he had committed fraud," Whitman said. "We had been a victim of significant fraud."
"No, you had an allegation of fraud," replied Miles, who accused her of "trashing" the reputations of Autonomy managers. "And it's nothing more than that and you know it."
"Well, I don't believe that's the case," Whitman said. "We knew exactly what had gone on here."
At this, Judge Robert Hildyard intervened.
"Then I wouldn't have anything to do, would I?" the judge said. "Things have to be proven."