Mar 31 2019 10:48AM GMT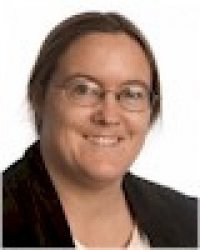 Profile: Sharon Fisher
Tags:
Could it be? Is World Backup Day actually dead?
I had speculated on this last year, noting that the site's Facebook and Twitter pages hadn't been updated in a year, and the text on the site's web page had no specific dates on it. This year, not only are the Facebook and Twitter pages still not updated, but I got a timeout connection on the page.
Though, at least, it wasn't a 404, "this site is for sale," or a porn site using the same address. Thank goodness for small favors.
But on today of all days!
As you may recall, World Backup Day started in 2011 as a way to encourage people to back up their data, with the thought that they would be protected from any sort of problem based on April Fool's Day. Each year, it was a fairly reliable source of tips and tricks, sales on storage equipment, and somewhat dubious statistics. Not to mention World Backup Day t-shirts. And to think that we'll never again hear the Backing Up song. Sigh.
What a switch from the heady days of 2017, when the New York Times actually covered the event. This year, at least we have Fox News in St. Louis to help out.
It's not terribly surprising. In 2012, 4500 people pledged to do backups. By 2013, it was down to 1800 people, though it did spring up to more than 2800 in 2015. But not long after that, it seemed that World Backup Day wasn't even saying anymore how many people had taken the World Backup Day pledge.
Fortunately, several vendors are filling in the breach, as it were. And they offer a variety of advice, ranging from "Use flash!" to "Use cloud!" to "Use hybrid!"
The operative part is, use *something*. Dubious as the statistics may be, in this day and age of big data, losing data tends to be bad, and expensive, and keeping data tends to be good. And while of course their goal is to encourage you to use *their* products, the basic recommendations they offer are valid for any backup solution.
Backup up data regularly, and making sure that your backups work and can actually be used for recovery, is also important. Backing up your data once a year on World Backup Day probably doesn't help much. To be particularly safe, have an offsite backup as well.
If you haven't developed a backup strategy by now, this is a good time to do it, because a number of vendors in the market are having sales, whether it's on backup services, hard disk drives, or SD cards.
And you can always remember the World Backup Day pledge: "I solemnly swear to backup my important documents and precious memories on March 31st. I will also tell my friends and family about World Backup Day – friends don't let friends go without a backup."
Maybe that explains what happened to the site: It got hacked and they didn't do backups.