Jan 14 2019 12:11AM GMT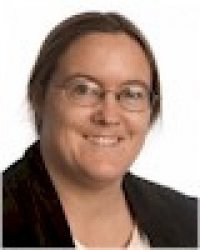 Profile: Sharon Fisher
Tags:
We've written before about Rekognition, Amazon's facial recognition software, and how organizations such as the American Civil Liberties Union (ACLU) has asked Amazon to stop selling it to law enforcement organizations. So Amazon is trying another tactic: Developing its own database, which it would collect through its Ring visual doorbell.
"A patent application filed by Amazon offers a vision of how doorbell cameras could be equipped with new technology that would allow the devices to gather data and identify people considered to be 'suspicious,'" writes Peter Holley in the Washington Post. "The application describes how a series of cameras could be used to piece together a composite image of an individual's face, giving homeowners and police the ability to more easily identify someone who has engaged in potential criminal activity." A visitor could be added to either an "authorized" or a database of "suspicious people." Such information could also be shared among neighborhood residents, perhaps using the company's "Neighbors" app, which lets its 1 million users view and comment on crime and security information in their communities, he writes.
Or, as described by the ACLU, "a massive, decentralized surveillance network." And once collected, the information could be subpoenaed by law enforcement, writes MyNorthwest.
"Just imagine if a person who has a criminal record is delivering a package, but the system has been set to automatically recognize anyone who has a prior criminal history as a 'suspicious person' and then the cops show up at this place when this person is just doing their job," Jake Snow, a technology and civil liberties attorney at the American Civil Liberties Union of Northern California, told Holley. "Then you have an interaction between police and this individual, and we've seen how interactions between people of color and the police can turn deadly for any reason or for no reason at all."
Or it could go further. "Imagine a group of volunteers approach a neighborhood as a part of a voter registration drive," writes Tanvi Misra in CityLab. "If any of them match the 'database of suspicious persons,' the system could ping police or other neighbors. Or, in another iteration, if a caller's face doesn't match with a list of 'authorized people' created by a user, the system could add that image to the user's own list of suspicious persons and raise the alarm accordingly."
The Federal Bureau of Investigation (FBI) has also said that it is using the software as an automated way of searching through surveillance footage, such as that of Las Vegas mass shooter Stephen Paddock, writes Frank Konkel in NextGov. Amazon Rekognition could have gone through the same data in 24 hours, or three weeks faster than human FBI agents, he writes.
The company also reportedly last June shopped its facial recognition software to, not law enforcement organizations exactly, but the Immigration and Customs Enforcement department, according to a Freedom of Information Act request by the advocacy group Project on Government Oversight, writes Drew Harwell in the Washington Post. This also led eight Democratic legislators to write to the company with questions about privacy.
"We have serious concerns that this type of product has significant accuracy issues, places disproportionate burdens on communities of color, and could stifle Americans' willingness to exercise their First Amendment rights in public," the Congressional representatives wrote.
Even Amazon employees are complaining about the company's facial recognition actions.
Taylor Swift is also reportedly using facial recognition software, but it's to compare concert attendees with a database of her stalkers, which is slightly less heinous. (What's it like to be so famous that you have so many stalkers – including some you find asleep in your own bed — that you have to store them in a database?) It isn't clear whether she's using Amazon's Rekognition.
Amazon made a point of saying that the patent application had been started by Ring before it was acquired by Amazon, and that it didn't necessarily represent a product direction for the company.