Jul 13 2019 7:22PM GMT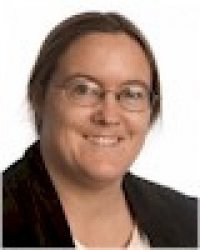 Profile: Sharon Fisher
Tags:
In 2016, the Federal Bureau of Investigation's (FBI) facial recognition database was big and broken, according to the Government Accountability Office (GAO). Now, it's not much better, a whole lot bigger, and it's being used by Immigration and Customs Enforcement (ICE) as well.
Previously, the FBI's Facial Analysis, Comparison, and Evaluation program (FACE, get it?) had the driver's license photos of the residents of 16 states, while another 18 states were negotiating with the FBI over the use of driver's license images, giving it a database of more than 411 million pictures. Now, 21 states give the FBI such access, with access to more than 641 million pictures, writes Drew Harwell in the Washington Post.
More recently, a report from Georgetown Law's Center on Privacy and Technology revealed that ICE officials requested access to DMV databases in Utah, Washington State, and Vermont, with the intention of using facial-recognition technology to scan drivers' photos and match them against criminal and residency databases without their knowledge, writes Sidney Fussell in the Atlantic. "Vermont and Utah both complied with ICE's request, The New York Times reported; in Washington, it's unclear whether the searches happened after being authorized," he adds.
What makes those three states significant is that they are among more than a dozen that grant driver's licenses to undocumented immigrants. Those states provide a driver's license to undocumented immigrants because they feel it's safer than having them drive around unregulated. "What may have seemed like an olive branch to allow easier access to driving and identification now could be an invitation for investigation, arrest, or deportation," Fussell writes.
In fact, in Vermont, undocumented immigrants were apparently targeted after applying for state driver's licenses, according to Vermont Public Radio. One migrant advocacy organization in Vermont contends that its members were targeted by ICE.
And in Utah, an immigration attorney "noticed what he described as an 'undeniable statistical pattern' of ICE agents detaining people after they renewed their state-issued driving privilege cards," writes Dennis Romboy in the Deseret News. The state received 49 search requests from ICE between October 2015 and November 2017, about 10 percent of which resulted in a positive hit, he writes.
Vermont officials stopped sharing facial-recognition information with federal immigration authorities in May 2017, and in Washington state, as of 2018, all requests must be court ordered, according to CBS News.
According to the National Conference of State Legislatures, twelve states and the District of Columbia — California, Colorado, Connecticut, Delaware, Hawaii, Illinois, Maryland, New Mexico, Nevada, Utah, Vermont and Washington — enacted laws to allow unauthorized immigrants to obtain a driver's licenses.  In 2019, legislators in several more states — including Florida, Kansas, Massachusetts, Minnesota, New Jersey, New York, North Carolina, and Texas — introduced legislation to provide driver's licenses to undocumented residents. Several of those states already have agreements with the FBI, Harwell writes. In fact, in Florida, 17 federal agencies have access to the driver's license database, writes Joey Roulette in the Orlando Sentinel.
In addition, the organizations aren't required to get a warrant or subpoena to perform such searches, Harwell writes. "While some of the driver photo searches were made on the strength of federal subpoenas or court orders, many requests for searches involved nothing more than an email to a DMV official with the target's 'probe photo' attached," he writes. "The official would then search the driver's license database and provide details of any possible matches." Moreover, this wasn't just to help identify criminal suspects, but also to detect possible witnesses, victims, bodies, and innocent bystanders and other people not charged with crimes, he adds.
The GAO has updated its 2016 report, noting that while the Department of Justice and the FBI had taken some actions to address three recommendations— including the FBI fully implementing one of them—but has not taken any actions on the other three.
So what's the problem with the FBI, or ICE, using facial recognition databases? First, the state driver's license databases aren't full of criminals; they are full of largely law-abiding people who have no reason to be suspected of or investigated about a crime. Second, there are no restrictions on which law enforcement people can look at the databases, or why. Third, facial recognition is no panacea, particularly with minorities, with whom it is more likely to show false positives.
While the accuracy rate has increased from 80 percent in 2016 to 86 percent now, that's predicated on there being at least 50 pictures for comparison, which doesn't always happen, Harwell writes. "The FBI said its system is 86 percent accurate at finding the right person if a search is able to generate a list of 50 possible matches, according to the GAO," he writes. "But the FBI has not tested its system's accuracy under conditions that are closer to normal, such as when a facial search returns only a few possible matches."
The result is that someone minding their own business can suddenly find themselves the target of an FBI or ICE investigation because their face happens to match the face of a criminal or an undocumented immigrant.