Aug 31 2019 10:59PM GMT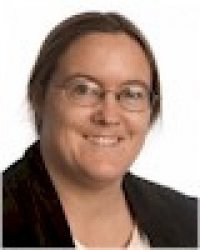 Profile: Sharon Fisher
Tags:
Over the past few years, there have been a number of incidents regarding law enforcement and attorneys wanting access to recordings made by smart devices such as the Amazon Alexa and copies of data from devices such as FitBits. Now, there's some indication that the government may be asking for such data as well, in the name of preventing mass shootings.
"The proposal is part of a larger initiative to establish a new agency called the Health Advanced Research Projects Agency or HARPA, which would sit inside the Health and Human Services Department," writes Jacqueline Alemany in the Washington Post. "Its director would be appointed by the president, and the agency would have a separate budget, according to three people with knowledge of conversations around the plan. HARPA would be modeled on DARPA, the highly successful Defense Advanced Research Projects Agency that serves as the research arm of the Pentagon and collaborates with other federal agencies, the private sector and academia."
The lead scientist on the project emphasized that this would be a voluntary program, but nonetheless, people are having kittens about the concept. Because, seriously, how likely is it that someone who exhibits the tendencies of a person who goes on to become a mass shooter will allow the government to collect data about them?
"The idea is for the agency to develop a 'sensor suite' using advanced artificial intelligence to try to identify changes in mental status that could make an individual more prone to violent behavior," Alemany writes. "The document goes on to list a number of widely used technologies it suggests could be employed to help collect data, including Apple Watches, Fitbits, Amazon Echo and Google Home. The document also mentions 'powerful tools' collected by health-care provides like fMRIs, tractography and image analysis."
Opponents noted that mental illness isn't necessarily a predictor of being a mass shooter, and expressed concern about what would happen to people who were identified by the system as potentially being violent and whether the consent would be buried in some multipage terms of service document.
In addition, governments may be able to collect this data on people whether they volunteer or not, using a policy known as "third party doctrine," which the Supreme Court has been deciding in connection with what data government and law enforcement can retrieve from cellphone service providers. "The U.S. Supreme Court has long held that when private individuals surrender personal information to third parties and the government subpoenas that information from the third parties, there's no Fourth Amendment violation," writes Frank Camp in the Daily Wire, quoting a Cornell Law School professor.
Recall that in a number of legal cases involving smartphone data, the cases have had to do with crimes such as terrorism and child pornography – you know, things that are so heinous that no reasonable person wants to be associated with supporting them, and of course we all want to do whatever is possible to stop them. No doubt, wanting to prevent mass shootings could be seen as falling into that same category.