Mar 31 2016 5:11PM GMT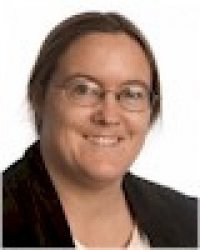 Profile: Sharon Fisher
Tags:
You may not know it, but if you're a computer technician, you may have the same obligation to report child pornography as a doctor, day care facility, or film processor.
Utah just passed the Reporting of Child Pornography law, HB155, which puts this into place. It joins what is said to be 12 other states, as well as the province of Manitoba in Canada, in passing such legislation, which include Arkansas, Illinois, Missouri, New Jersey, North Carolina (where there has been at least one such case), Oklahoma, South Carolina, and South Dakota. Oregon and Florida have also at least considered such laws.
Under the Utah law, if computer technicians encounter what they consider to be child pornography in the course of their jobs, they are required to report it to a state or local law enforcement agency, the Cyber Tip Line at the National Center for Missing and Exploited Children, or an employee designated by the employer to receive and forward any such reports to one of the aforementioned agencies, writes the law firm of Fabian Van Cott.
It isn't clear whether the legislation is also intended to apply to, say, sysadmins or technicians who work on computer storage, but it's a safe way to bet. The law also allows technicians to disregard confidentiality agreements between clients to protect them from being sued by the company or clients as a result of the report, writes the Daily Universe.
The legislation is derived from similar legislation that had been enacted for film processors in a number of states. Back when there was such a thing as Fotomat, film technicians were also obligated to report it when they encountered child pornography in film left for them to develop.
As with film technicians, computer technicians are specifically told that "baby in the bathtub" pictures shouldn't count. And technicians are told they aren't obligated to go hunting for child porn on computers under their purview.
On the other hand, under the Utah law, they could themselves have charges filed against them for failing to report. "Computer technicians could face a $1,000 fine or six months in jail if they don't report child pornography to police," warns Fox 13. "Proving that the technician saw something illegal, but didn't report it would fall on the shoulders of the prosecutor."
Plus, the bill provides "immunity against civil lawsuits for technicians who report in good faith but make a mistake, writes the Salt Lake Tribune. The combination certainly seems intended to encourage people to err on the side of reporting.
What's most surprising, actually, is how many Utah legislators – 13 out of 75 — actually debated and voted against the bill. Critics called its language "fuzzy" and were concerned about the implications.
"The idea of somebody from Geek Squad or somebody who is helping someone else at home with their computer, if you find something that you find offensive or that you think is pornographic, you must report that? That concerns me," Rep. Johnny Anderson, R-Taylorsville, who owns several child care facilities, told City Weekly. "I don't want us going down the road of telling someone that if you think your neighbor is doing something wrong, you are required by law to go to the police about it. I don't want to immediately compare it to Nazi Germany, but it feels that way."
Some computer technicians were also worried about the ramifications of the bills. Though several of them pointed out that they already report such findings, they were concerned about the legal penalties should prosecutors decide that they had seen the images.
Lawmakers also expressed concerns about the possibility of false accusations, writes the Deseret News. "Rep. Ed Redd, R-Logan, said he could see people being blackmailed and their reputations sabotaged. 'Anyone of us in this room could be accused of this,' he said."
And indeed, at least one computer technician in Missouri has already attempted to blackmail one such client, instead of reporting the files to the authorities.
This wasn't the only pornography legislation passed by the Utah state government during its most recent session. The state became the first in the country to name pornography a public health crisis through a bill that was passed unanimously by both houses of the Utah Legislature.
The organization behind the bill, the National Center on Sexual Exploitation – which considers the American Library Association a "pro-pornography organization" — is reportedly writing similar legislation for eight states so far. The intention behind the bill is said to be to encourage the federal government to more decisively enforce its anti-obscenity laws.
"This ought to be seen like a public health crisis, like a war, like an infectious fatal epidemic, like a moral plague on the body politic that is maiming the lives of our citizens," Elder Jeffrey R. Holland, member of the Quorum of the Twelve Apostles of the Church of Jesus Christ of Latter-day Saints, reportedly told some 2700 attendees at the 14th annual conference of the Utah Coalition Against Pornography. "We do need to see this (pornography) like avian flu, cholera, diphtheria or polio."
Ironically, despite its reputation, Utah has been considered to be a hotbed of porn use, ranking #1 in the country in 2009 for subscriptions to porn sites, according to one study. While some have criticized the methodology of that statistic, pointing instead to a different one where Utah ranks 40th, that study, too, has its flaws, as it's limited to only a single site, PornHub.com, and measures "pageviews per capita." Not to mention, "Mormon porn" is apparently a thing, as are other ways of getting around the porn restriction.
And despite Rep. Steve Eliason, R-Sandy, telling the Salt Lake Tribune that the bill "makes clear that in Utah, we don't stand for child abuse," Utah is also ranked highly on another statistic: Actual sexual abuse of minors, according to U.S. Department of Health and Human Services's 2013 report. One study last November found Utah first in the country for child sexual abuse, though one organization claimed this was because Utah had "tougher laws than other states and may pursue child abuse more vigorously."
With child pornography being one of those sure-fire issues that few people would be caught dead opposing, the computer technician legislation is likely to spread to other states. So be aware.