Sep 30 2017 5:44PM GMT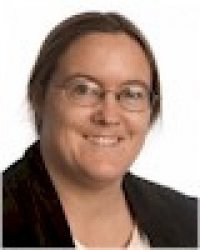 Profile: Sharon Fisher
Tags:
We've been waiting a while to find out about the Toshiba memory chip sale, it looks like it might finally be settled: A sale, sort of, with an eventual IPO.
Sort of?
"While it says that it sold its chip division, it didn't really," writes Tim Culpan for Bloomberg Gadfly. "It merely pawned it to Bain until it can afford to buy it back again."
As you may recall, this all started this spring when Toshiba revealed it had lost a lot of money constructing, of all things, nuclear plants. At that time, the company said it intended to sell its memory chip division, hoping to raise at least $18 billion from it, and was also hoping to complete the sale by June. Which it obviously didn't do. Without the sale, Toshiba faces delisting from the stock exchange due to its losses.
There's a lot of moving parts to this deal:
Toshiba is investing 350.5 billion yen and in return gets 40.2 percent of the company.
SK Hynix (which used to be Hyundai Electronics) is investing 395 billion yen (around $3.5 billion) and in return will get less than 15 percent of the company.
Hoya is investing 27 billion yen — 1.4 percent of the money — and in return gets 9.9 percent of the company.
A partnership led by Bain Capital — appropriately called Pangea — is investing a total of 415.5 billion yen (around $3.7 billion) and in return gets 49.9 percent of the company. Those partners include:
Apple, which is investing 165 billion yen (around $1.47 billion). Why does Apple care? Because Toshiba is the second-biggest manufacturer of the flash memory chips that its iPhone and iPad use. Why can't it use the number-one manufacturer? Because that's iPhone competitor Samsung.
Dell, Seagate and Kingston, which are investing a total of 250 billion yen, with Seagate specifically saying it would invest up to $1.25 billion.
Bain Capital, which itself is investing an additional 212 billion yen.
Why don't the percentages of investment and equity match? Because, for example, SK Hynix is taking a smaller percentage of equity to avoid antitrust issues, Culpan writes. Another factor is that between Toshiba and Hoya, Japanese companies still retain a majority interest in the company – "a keen wish of the Japanese government," Reuters writes. SK Hynix and the American companies will not have voting rights; their primary interest is access to the unit's chips.
There were, in fact, so many moving parts that a press conference on the deal was cancelled because the participants hadn't agreed on some of the details, according to Reuters.
In addition, Western Digital is continuing to throw a cog into the works. "A Western Digital subsidiary, SanDisk, shares ownership with Toshiba of a flash memory production operation in Japan," explains Jonathan Soble in the New York Times. "Because of that, the American company contends that its approval is necessary for Toshiba to sell the chip unit. Western Digital – which in September had been rumored to have bought the Toshiba unit itself — said this week that it would seek an injunction against the deal." In the meantime, Toshiba and SanDisk are undergoing arbitration to settle the multiple lawsuits they're filing against each other, according to Toshiba.
That has also led to state-sponsored Innovation Network Corp. of Japan and Development Bank of Japan backing out of the consortium, write  Pavel Alpeyev and Yuki Furukawa for Bloomberg. In the meantime, what could happen is that the three joint ventures owned by Western Digital could be withdrawn from the sale, they write.
Assuming the whole thing works out – it is expected to close by March 31 — Culpan expects an IPO around 2020.