Jun 27 2014 5:41PM GMT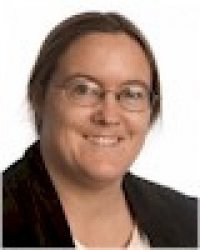 Profile: Sharon Fisher
Tags:
It's not often that the actions of the Supreme Court wander into our purview over here, but we were in luck this month, with not one but two cases having relevance to cloud storage. In one case, cloud storage users gained protections, while in the other, they lost them and perhaps will put themselves at risk.
First was Riley vs. California, in which the court ruled that law enforcement officials needed a warrant to search someone's cell phone. The connection with cloud storage? "The data a user views on many modern cell phones may not in fact be stored on the device itself. Treating a cell phone as a container whose contents may be searched incident to an arrest is a bit strained as an initial matter, " writes Chief Justice John Roberts in the majority decision. "Cell phone users often may not know whether particular information is stored on the device or in the cloud, and it generally makes little difference.  Moreover, the same type of data may be stored locally on the device for one user and in the cloud for another."
Allowing the search would be like finding a key in a suspect's pocket and arguing that it gave law enforcement the right to search his house, Roberts writes.
So that's the good news.
Next, the court ruled against Aereo, the Internet company that helps subscribers gain access to live broadcast television on Internet-enabled devices. While this is certainly a bummer for Aereo itself, it also has the potential to be a bummer for people who legitimately store content in the cloud, legal experts write.
"The Aereo case puts the cloud at risk because when broadcasters have complained about Aereo, their complaints also describe cloud computing," wrote Matt Schruers, VP, Law & Policy at the Computer & Communications Industry Association, which submitted a brief in support of Aereo, earlier this year in his "Aereo primer. "It isn't that broadcasters necessarily bear malice toward cloud computing; it is just that when broadcasters complain about how Aereo works, their complaints describe cloud-enabled access to content.  The cloud is caught in the crossfire."
Numerous industry organizations, besides his own, also submitted briefs in this case expressing concern about how the decision could affect cloud storage, Schruers added. "If multiple people store their own, unique, lawfully acquired copy of the latest hit single in the cloud, and then play it to themselves over the Internet, that too sounds like the broadcasters' version of a public performance," he explained. "The anti-Aereo rationale doesn't distinguish between Aereo and the cloud." Even DVRs — which broadcasters sell themselves and which served as the precedent for this case — could be at risk, Aereo CEO Chet Kanojia told Time. 
Essentially, Schruers wrote in a separate piece, broadcasters were arguing that although Aereo was intended to be a private service, which was allowed, it was actually a public service, because it could have been set up that way, just because it was using the Internet. "The boundary between public performances and private performances determines what copyright does and does not regulate," he explained. "It's why you don't need a license to sing in the shower, but you do to sing on stage.  It's why you don't need a license to put your music collection in the cloud, but you do if you want to launch a commercial streaming service."
Ironically, where experts had praised the court's understanding of the technological nuances in Riley, they dissed it in Aereo, saying the court called it cable because it looked like it to them, regardless of the technological underpinnings.
Opinions vary on the ruling's effect on cloud storage. Broadcasters argued that cloud-storage companies shouldn't be affected because those businesses store content that the users upload themselves and that there is a "fundamental difference" when customers upload their own files, Bloomberg writes. The Supreme Court itself noted, written by Justice Stephen Breyer, "We agree that Congress, while intending the Transmit Clause to apply broadly to cable companies and their equivalents, did not intend to discourage or to control the emergence or use of different kinds of technologies. But we do not believe that our limited holding today will have that effect."
"The majority says it won't affect new technologies because they said so," writes Ali Sternburg, Public Policy & Regulatory Counsel at the Computer & Communications Industry Association, in Disruptive Competition. "That is not a convincing argument." And Scalia notes that in his dissent, she writes. "He specifically calls out the majority's 'because I said so' argument about the cloud, saying: 'The Court vows that its ruling will not affect cloud-storage providers and cable television systems, see ante, at 16-17, but it cannot deliver on that promise given the imprecision of its results-driven rule.'"
Moreover, the majority opinion doesn't distinguish between primary and secondary infringement, meaning that cloud storage companies could find themselves blamed for copyright infringement their users are doing, notes the Wall Street Journal.
Ultimately, what may be needed to decide this is…another Supreme Court case. In fact, the majority opinion practically invites it, writes Bloomberg. "The ruling said that questions involving cloud computing — the business of storing content on remote servers and delivering it over the Internet — should 'await a case in which they are squarely presented.' That leaves technology companies with few clues to guess whether their services would pass legal muster if challenged."
Stay tuned…as it were.