Jun 30 2012 3:24PM GMT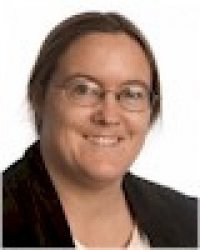 Profile: Sharon Fisher
Oh, hey, just put all your stuff in the cloud. It has IT people to watch it and take care of it, and if there's any sort of problem, it's replicated in other places so you'll still have access to it whenever you want.
Remember that?
It turns out, not so much.
Major Internet services such as Netflix, Pinterest, and Instagram were taken offline on Friday night due to thunderstorms that took out power to the Amazon Web Services site in Virginia.
"Amazon's Cloud services status page was full of power-related error messages," wrote MSNBC's Bob Sullivan. "Amazon's ElastiCache, for example, indicated that starting at 8:43 p.m., the service was "affected by a power event."  At 9:25 p.m., this message was posted: "We can confirm that a large number of cache clusters are impaired. We are actively working on recovering them.""
But, oh, Sullivan continued, this wasn't really Amazon's fault, because the storm was just so very bad. Why Amazon didn't have backups or replicated copies elsewhere on the network, he didn't say. (Apparently the problem may have been a routing issue.)
"Outages like this morning's are a reminder of how fragile, still, our digital architectures actually are," intoned The Atlantic's Megan Garber. "As much as we try to bolster them against the elements, they are made of sand, not stone. Buildings can be brought down by storms; but so, today reminds us, can their digital counterparts. Even the structures that lack structures can be torn by nature's whims. That is, in its way, terrifying. And yet — here's the other sliver — it is also, just a tiny bit, reassuring. No matter how advanced we get, today reminds us, nature will always be one step ahead."
This is probably not a great consolation to those companies that have moved their operations to the cloud because they were assured it would still be there in a disaster. And this is a disaster? A thunderstorm (albeit one that has caused at least a dozen deaths)? Are those companies feeling "reassured" today by discovering that their disaster recovery systems are, in fact, vulnerable to an outage that might be in a completely different part of the country?
What happens if there's an earthquake, hurricane, or some more severe natural disaster? If the Red Cross or FEMA loses its connectivity because it depended on the cloud, will its managers philosophically fold their hands and talk about how in the great scheme of things this shows just how little we all are? Will the people asking to be saved or helped see it this way?
Instead, hopefully Amazon and other cloud providers will take this as a wake-up call before hurricane season gets going, and ensure that the virtual cloud can stand up to the real thing.