Jul 12 2011 8:37PM GMT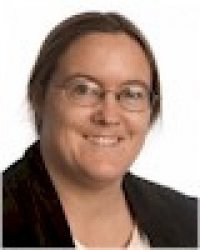 Profile: Sharon Fisher
Today was a big day for people interested in both virtualization and the cloud, with Citrix buying Cloud.com and VMware announcing what it said was a cloud infrastructure platform. The two announcements put the companies in competition not only with each other but with other cloud infrastructure vendors such as Microsoft and Amazon.
Citrix, which bought the virtualization software company XenSource in 2007, has now bought Cloud.com, which produces software that lets companies set up private clouds at a cost of a tenth of that of competing services such as those from Microsoft and VMware, Bloomberg quoted Forrester analyst James Staten as saying.
Cloud.com has already used Citrix Xen software to help it build private clouds for customers such as Zynga, KT, Tata, and Go Daddy, according to Cloud.com CEO and founder Sheng Liang in a blog post.
In comparison, VMware — headed by former Microsoft executive Paul Maritz — announced a cloud infrastructure program that he told the New York Times would be the "Microsoft Office" of cloud computing software.
The VMware announcement was not as innovative as the Citrix one, noted GigaOm, but VMware has the advantage of being bigger and having a larger share of the virtualization market.
Either way, this is supposed to be good for the user. The announcements — as well as several smaller ones by Microsoft — "signaled significant progress in making cloud platforms (Infrastructure as a Service (IaaS) and Platform as a Service (PaaS)) more enterprise ready and consumable by I&O professionals," Staten wrote in a blog post for Forbes.
Ironically, this is all happening against a backdrop of user organizations finding that neither virtualization nor cloud implementations are meeting their expectations — though they still plan to support those movements increasingly over the next year — as well as concerns that the extra bandwidth required to support the cloud could be both more expensive and less reliable than in-house storage.