May 21 2018 9:37PM GMT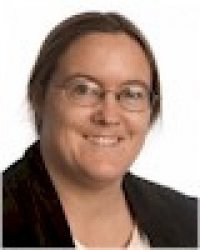 Profile: Sharon Fisher
Tags:
OMG. Can our long international nightmare be over? HP won a criminal case against Autonomy, the e-discovery vendor it bought in 2011 for more than $10 billion, of which it had to write off $8.8 million, claiming that the U.K. company had inflated its value.
Sushovan Hussain, "the former chief financial officer of Autonomy Corp. was found guilty of orchestrating an accounting fraud to arrive at the $10.3 billion price Hewlett-Packard Co. paid for the U.K. software maker more than six years ago," writes Joel Rosenblatt for Bloomberg. "A jury voted to convict Sushovan Hussain Monday on all 16 counts of wire and securities fraud after three days of deliberations in San Francisco federal court."
The trial lasted three months, according to the Telegraph. Hussain was first charged by prosecutors in 2016. He was convicted of one count of conspiracy, fourteen counts of wire fraud and one count of securities fraud. Assuming the charges stick, he faces a maximum sentence of 20 years in prison, and a fine of $250,000, plus restitution, for the conspiracy count and each of the wire fraud counts, as well as a maximum sentence of 25 years in prison, and a fine of $250,000, plus restitution, for the securities fraud count. He was supposed to have been sentenced May 8, but that appears to have been changed to August. In the meantime, he had to surrender his passport, wear a GPS bracelet, and can't go to airports or bus stations, according to the Times UK (which also has even more detail about the accounting problems Autonomy had).
So what did he do?
"Specifically, Hussain used backdated contracts, roundtrips, channel stuffing, and other forms of accounting fraud to inflate Autonomy's publicly-reported revenues by as much as 14.6% in 2009, 17.9% in 2010, 21.5% in the first quarter of 2011, and 12.4% in the second quarter of 2011," according to a Department of Justice press release. "In addition, Hussain, and his co-conspirators, fraudulently concealed from investors and market analysts the scale of Autonomy's hardware sales, which were used to boost the company's reported top-line revenue.  Autonomy's total revenues included re-sold hardware of approximately $53.3 million in 2009, $99.08 million in 2010, $20.09 million in the first quarter of 2011, and $20.85 million in the second quarter of 2011."
On the other hand, HP didn't come off so great in the case, either. For one thing, it didn't help HP's case that it had several other purchases where it had to write off part of the value.
"Hussain's lawyer argued that HP bought, and then hobbled, an increasingly profitable software company," Rosenblatt writes. "It was one of a string of failed acquisitions requiring write-offs, a list that includes Palm, Compaq, and Electronic Data Systems, he said."
"Even if his conviction is upheld, HP's acquisition of Autonomy should be remembered as one of the most poorly thought out and incompetently executed deals of all time," notes the Financial Times in an unsigned editorial. " It does not suggest that HP was anything less than catastrophically careless.
But hey! We're not done!
"It also gives the company momentum as it heads toward a trial next year in London in a $5 billion civil suit against Hussain and Autonomy co-founder and former Chief Executive Officer Mike Lynch," Rosenblatt writes.
Oh, and Lynch is countersuing for $160 million.
Plus, Hussain plans to appeal, writes FT.
Here we go again.