Apr 21 2014 12:55AM GMT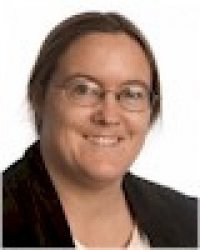 Profile: Sharon Fisher
Okay, this is really bad.
A California court, the Sixth District Court of Appeal, has ruled that email messages and other forms of electronic communication about public business are not subject to the state's Public Records Act as long as they're conducted on a private computer or device.
"We conclude that the [California Public Records] Act does not require public access to communications between public officials using exclusively private cell phones or e-mail accounts," wrote the three judges in their unanimous ruling.
Srsly?
Do we really need to talk about how really bad this is? Basically, the court has just given California public officials carte blanche to do anything illegal, unethical, secret, or just plain weird, and their constituents have no way to find out about it.
"That decision hews to the narrow language of the act, but it distorts the act's larger purpose, which is to ensure that the public can scrutinize the actions of its employees when they are doing public work," writes the Los Angeles Times (which filed an amicus brief in the case) in an editorial. "Indeed, the problem with the ruling should be obvious to all: As soon as a public official realizes that his constituents have no right to look at anything he says on his personal cellphone or laptop, he'll simply do all of his sensitive or secret communications on those devices. With a flick of the wrist, public officials will exempt themselves from accountability."
The March 27 ruling reversed a lower court decision in favor of environmental activist Ted Smith, who sought access to messages sent on private devices through private accounts of the San Jose mayor and City Council members, 
writes the AP
. In addition to the LA Times, a number of other news organizations also supported the lawsuit, including the 
First Amendment 
Coalition, the California Newspaper Publishers Association
, McClatchy Newspapers, Inc., and the California Broadcasters 
Association.
We've already done a number of stories about public officials behaving badly, ranging from erasing messages, using personal email addresses, and otherwise trying to evade proper oversight by the people. And that's with public records laws applying to private devices. What's it going to be like when they don't?
No other state gives its public officials such latitude, writes Brian Heaton in Government Technology (though the ruling does mention a similar case in Pennsylvania). As California is often a bellwether in technology issues, it raises the spectre that other states could follow suit. Not to mention, if private devices are considered protected for public officials, how long is it going to take for employees in the private sector to make the same argument?
Obviously, governments aren't using the argument that they want the right to give their officials free rein. Instead, the argument — by organizations such as the League of California Cities, writes the AP — is that having to maintain and produce these records, from employees' private devices, would be too great an administrative burden. This is all happening at the same time that states are dealing with the issue of whether they need to retain texting information — including metadata — having to deal with public business, writes Heaton — which the cities are also saying is too arduous. In addition, the League expressed concern with violating California's right to privacy, the ruling added.
Smith's attorney James McManis told the AP that he will ask the state Supreme Court to review the case. "If it doesn't, the 6th District's decision would stand, creating a precedent for similar situations in the future," Heaton writes.
"When you think about it — it's just nuts," McManis told the San Jose Mercury News. "If they can hide stuff by using their private devices, that's no way to run a railroad."
The California Legislature could also address the issue, and the Sixth explicitly brought that up as a possibility, writes William Adams in Public CEO. "We are bound to interpret statutory language as written and avoid any encroachment on the province of the Legislature to declare public policy," the ruling reads, passive-aggressively. "Had the Legislature intended to encompass such individuals within the scope of 'public records,' it could easily have done so." Really, though, how likely is it that the Assembly would take away from itself such a juicy privilege?
Cross your fingers.