Mar 31 2017 2:13PM GMT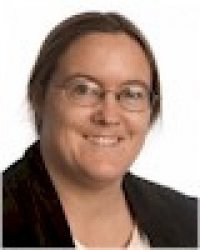 Profile: Sharon Fisher
Tags:
Think you've missed World Backup Day? It's not too late. World Backup Day is one of those days that can be celebrated throughout a week – or even all year round.
In case you haven't heard about it, World Backup Day is always celebrated on March 31, the day before April Fool's Day, presumably to protect oneself against "tricks." It's intended to encourage users to set up regular backup practices for their data, both business and personal.
It tells you how mainstream it's becoming when the New York Times does an article carefully explaining all the different types of data people have and how to back up each one.
Hopefully, in this day and age, not too many people need to be reminded to back up their systems. Though according to the World Backup Day website, 30 percent of people have never backed up their systems. Why? "Of users reporting that they have no backup solution in place only around seven per cent believe their data is secure without a backup," reports Kroll Ontrack in a recent survey. "When asked why they chose to forego a backup solution, around 14 per cent of respondents worldwide said the quest for the right backup solution and the expense of managing the solution once installed, entailed too much work."
That said, even if you think you already back up your data, there's nothing wrong with making sure – as well as making sure that you can get the data back again should something happen with your system. Kroll reports that 24 per cent of respondents admit to never testing backups; the same percentage of respondents said they test backups at least once per week. 30 per cent test backups once per month and just under 14 per cent once per year.
And with increasing concern about ransomware and cybersecurity, there's never a bad time to make sure your data is backed up. According to a survey performed by backup vendor Acronis, 75 percent of respondents value their data more than their device – which makes sense, actually – 33 percent protect their computer's entire system, and almost half value the cost of their data is more than $1,000.
Cloudwards recommends what it calls a 3-2-1 strategy: 3 copies, on two different types of media, and one of them stored offsite. (That said, its infographic also has the infamous "90 percent of businesses that lose data shut down within two years" statistic.)
How are people backing up their data these days? According to Kroll, around twice as many users (about 33 per cent) as last year report they make backups online. At the same time, tape is experiencing a resurgence; 17 per cent of businesses and consumers back up their data on tape, up from about eight per cent in 2016, Kroll reports. "In the UK, 63 per cent of respondents said they back up daily, compared to 44 per cent of survey respondents based in other countries," the company writes. "More than 18 per cent of respondents back up their data once per week, and almost 16 per cent once per month. Only around four per cent said they back up data only once annually."
The best part about World Backup Day is the various sales and specials that vendors offer. Vendors such as Acronis, AOMEI Backupper, and Quadric Software are offering sales today, this week, or even longer, associated with World Backup Day. How to find them? Check out the #WorldBackupDay hashtag on Twitter and Facebook, or the World Backup Day page on Facebook.
The bad news? Even if you do back up your data, chances are that you could still end up losing data, according to the Kroll survey, perhaps by not remembering to include all devices and data sources in a backup plan. "Of the respondents who lost data, only 35 per cent did not have a (current) backup," the survey notes. "A quarter of respondents also reported that their backup failed to work properly. Of the users who experienced data loss and had access to a backup, 67 per cent said they were able to restore almost all their data, while another 13 per cent were able to restore up to three quarters. 12 per cent reported that the backup was corrupted. Just under three per cent were able to restore only a small proportion of their data."
And according to Acronis, 31 percent of data loss is due to events beyond user control.
That said, backing up data can't hurt. And besides, there could be cake.