Nov 24 2016 12:58AM GMT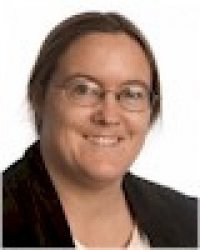 Profile: Sharon Fisher
Tags:
Everybody's all excited about self-driving cars, but not too many people are talking about self-driving cars' data. What sort of data will be collected, how much will be stored on the car, where it will be sent from the car, and what sort of security that data will have from hackers, law enforcement, and the government are all open questions.
There isn't any question that, one way or another, self-driving cars are going to generate and process a lot of data – on the order of 1 GBps, according to Intel, which is investing $250 million in self-driving car technology. That would be more than 4 TB an hour.
As someone who has trouble keeping up with the data collected by the dashboard cam, this seems like a lot of data. Where is the car going to put it?
"Some data will have to be stored online," writes Paresh Dave in the Los Angeles Times. "That means automakers have to prepare for boosting spending on storage, said Intel's Doug Davis, senior vice president and general manager of a division dealing with cutting-edge mobile devices."
But the vast majority of it will be used in real time and then thrown away, automakers reassure us. The vehicle itself might store just a terabyte or so. Otherwise, it'll be just like our phones — what's kept will mostly go up in the cloud, according to Richard Barrett, senior product marketing engineer, automotive wireless technology at Cypress Semiconductor, writes Ann Steffora Mutschler in Semiconductor Engineering.
I don't know about Barrett, but my phone has 54 gigabytes of storage, and I've used almost half of it.
But okay, fine. Most of the data will go into the cloud.
Hold on. Which data will go into the cloud? And who will get it, exactly? To what degree will you know, and how much can you limit this?
"Automakers already collect and store location and driving data from millions of cars on the road today," writes Pete Bigelow in AutoBlog. "In the approaching era of self-driving vehicles, privacy advocates fear the data collection will grow more intrusive. The more sensitive the data, the more lucrative it might be for a company like Google, says John Simpson, an advocate with California-based Consumer Watchdog. 'Once this technology is widely adopted, they'll have all sorts of information on where you're driving, how fast you're going, and there's no control over what Google might do with it,' he said."
In fact, automakers are reportedly salivating over the amount of data that self-driving cars could generate and how that data could be sold, Dave writes. "The $100-billion app economy built on data from smartphones would look small compared with the $750 billion in revenue produced around cars," he writes – an estimate from McKinsey for 2030. "The forecast has automakers buzzing. As they accelerate spending on developing self-driving cars, they're devoting enormous attention on what to do with data that those high-tech devices generate — beyond making the drive automated. Among the possibilities: selling details about driving patterns to real estate developers or using it in personalized insurance calculations."
Oh goody.
Note that some of this data is already being collected now. A number of auto loan companies, insurance companies, and car rental agencies have GPS units on the vehicle that collect information ranging from location to acting as a "black box" about your driving. The Government Accountability Office did a report on this in 2013.
Similarly, the state of Oregon is piloting a program where, instead of paying a gas tax, you'd pay a "mileage tax" based on how many miles in the state you drive. This is important, the state explains, because as cars become more efficient and are more likely to use electricity, they use less gas, and the gas tax no longer adequately funds road maintenance, repair, and construction. Which makes sense, but it still means you have a little box attached to your car keeping track of where you've been.
Not to mention, how else might this data be used? Bigelow writes. "How often do you happen to drive your car to a liquor store, and will that information be provided to your insurance company?" he quotes Consumer Watchdog executive director Carmen Balber as saying. "Will information on where you spend your Saturday nights be subpoenaed in a divorce proceeding?"
Keep in mind that in 2011 people had conniptions because they realized their smartphones were saving their location data. Now we're going to let cars do it?
And those are just the legitimate data users. Can your car get hacked to get a nice list of your past movements for blackmail purposes? Can the real-time data be monitored so the burglars know when to hit your house?
That brings us to the courthouse. Will the government have access to the data – with or without a warrant – to know if you've been visiting a house associated with terrorist activities, or a neighborhood associated with drugs or prostitution?
Self-driving cars offer a lot of potential – but a lot of potential problems as well.