May 29 2014 10:38PM GMT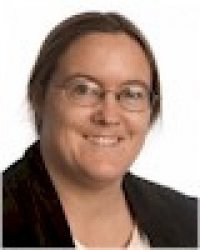 Profile: Sharon Fisher
Tags:
For a while now, we've been reporting how cloud storage vendors such as Google and Microsoft have been dropping their prices, and wondering when Dropbox — which is rumored to be working on an IPO — was planning to follow suit. This week we learned: It ain't.
"We're not cutting prices right now," Drew Houston, CEO of Dropbox told Re/code's Liz Gannes and Walt Mossberg at the organization's Code Conference, writes Re/code. Instead, the company is planning to compete not by cutting prices but by offering a better product with more features. What a concept.
Which features? "One is a photo sharing app called Carousel," writes Re/code. "Another is a yet-to-launch collaboration tool built atop Microsoft Office called Project Harmony; Houston said it should be out by end of year."
It will be interesting to see whether new applications will encourage more people to pony up money, or if cloud storage will stay a commodity and people will simply go for what's cheapest. If the latter is the case, Dropbox is in for a problem. Companies like Microsoft and Google can afford to have their other revenue streams support cheap online storage, but for Dropbox, cloud storage is all it has.
On the other hand, this week Dropbox announced, sort of, that it was up to 300 million users, after having hit 200 million users in November 2013 and 100 million in November 2012, according to The Next Web. This wasn't terribly surprising; the company had announced in April that it had 275 million users.
The question, though, is how many of Dropbox' users actually pay for the service. Users get up to 2 gigabytes of storage for free, plus bonuses for referring friends and so on. Mark Rogowsky of Forbes did an interesting analysis last fall that, tl; dr, boiled down to this: "That leaves the company with at most 2 million paying customers, or barely over 1% of the total customer base. Given that it mentions having '4 million businesses,' the likelihood is that the actual conversion ratio of ordinary folks is worse than this."
In other words, if Dropbox were to drop its prices, it may cost it most of the little revenue it has — not a good idea when one is contemplating an IPO in an uncertain market (as Box has already discovered).