Jan 31 2014 11:17PM GMT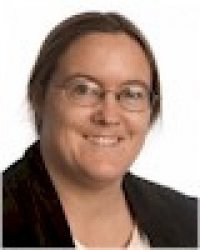 Profile: Sharon Fisher
It's shaping up to be an interesting couple of months in the cloud storage space. After multiple claims last year that Box was going to go public this year, and that perhaps Dropbox would as well, several sources are reporting that Box has filed for an initial public offering (IPO) using a relatively new procedure that lets the company keep it a secret.
Both companies provide cloud storage to individuals and corporations, though Box has tended to have more of a reputation for attracting the corporate market (such as its moves last year to make itself more appealing in the health market), while Dropbox has focused more on individuals and consumers. Both have also each had several rounds of fundraising that have had them competing for large valuations.
Box, for example, just raised $100 million last December, giving the company a total valuation of $2 billion. "Box has raised $409 million in venture capital, including $100 million in its Series F round in December from Telefonica Digital, DFJ Growth, Telstra, Mitsui & Co, and others," writes Ken Yeung in The Next Web. "It's believed that Box is valued at $1.2 billion based on 2012 venture rounds. It's unclear about whether it's a profitable company."
Dropbox, for its part, has reportedly raised as much as $450 million, which would give the company a total valuation of nearly $10 billion, according to Silicon Valley Business Journal. Reuters also cited unnamed sources that the company intended to go public soon.
The downside with getting a big funding round is that eventually investors want to see some return on their investment — and typically that means either an IPO or an acquisition. Box CEO Aaron Levie told Bloomberg last year that since he didn't want to sell the company, it would have to go public, and that he planned to do that this year. Each has been expected to go public at some point, though IDC predicted in late 2012 that Dropbox would be acquired in 2013, after spurning an $800 million acquisition offer from Apple early on. Dropbox has also had more negative press around the security and privacy of files on its system.
"Dropbox built up an impressive user base of about 200 million but most of those are consumers and small business owners. It only recently began trying to get a foothold in the medium and large enterprise markets where Box excels," writes Silicon Valley Business Journal. "Levie concentrated early on the business market, and Box claims about 20 million users at about 180,000 businesses. That covers around 97 percent of the companies on the Fortune 500."
Now, Quartz and the Wall Street Journal have each reported that Box has filed for an IPO. The 2012 Jumpstart Our Business Startups Act bill included a provision that allows companies deemed to be "emerging growth" — that is to say, with sales of less than $1 billion — to keep their IPO filing secret until 21 days before they go public. That enables a company to wait for an opportune time before going public — and doesn't make the company look bad for just sitting around and never actually going public, writes the Journal. The move was also intended to make it more attractive for companies to go public rather than sell out. Financial analysts say that Twitter used the same method when it went public.
It isn't clear when Box is actually going to go public, nor for how much, and in fact the company isn't even confirming that it is — secret, remember? Certainly there will be a great deal of interest in its eventual valuation — currently estimated to be about $500 million — and all eyes will be on Dropbox to see if it follows suit — or, for that matter, whether it too has also already filed for a secret IPO and we just haven't found out yet.