Apr 25 2013 11:05PM GMT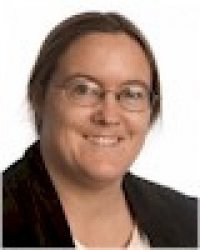 Profile: Sharon Fisher
You know how every time you go to a new doctor, you have to sign this form (does anybody read it?) that talks about your rights to privacy for your medical records? Vendors of medical services have their own requirements to live up to, and Box has announced that it is complying with those regulations, in hopes that it will become more widely used as a file transfer medium in the healthcare industry.
"Compliance with the Health Insurance Portability and Accountability Act means that Box provides file redundancy to prevent data loss in a disaster, restrictions on employees' access to documents, a breach-notification policy, data encryption and other features, " writes GigaOm's Jordan Novet.
In addition, the company now has ten new healthcare applications. Box is doing this by partnering with a number of other vendors. According to Jasmine Pennic at HIT Consultant Media, those applications are:
Box is also supporting the requirements of the Health Information Technology for Economic and Clinical Health (HITECH) Act, and is investing in drchrono.
Compliance requirements include the following, writes Patrick Ouellette in Health IT Security.
Data encryption occurs in transit and at rest
Restricted physical access to production servers
Strict logical system access controls
Data file access granted by customers
Audit trail of account activities on both user and content
Formally defined and tested breach notification policy
Training of employees on security policies and controls
Employee access to customer data files are highly restricted
Redundant data center facilities to mitigate disaster situations
Support for HIPAA and HITECH could also help the cloud storage company improve its reputation for security and privacy overall; various incidents have sometimes led to such services, rightly or wrongly, being seen as insecure. In particular, noted GigaOm, it may make Box more attractive to enterprise users, as well as for a planned initial public offering.
Moreover, HIPAA support could also make it easier for healthcare providers to implement BYOD, writes Ouellette. "Clinicians would now be able to set up secure cloud folders for a patient's medical records or collaborate on a patient's diagnosis with the Box mobile application in a compliant manner," he writes.
HIPAA requirements can be pretty arduous; for example, the Boise-based WhiteCloud Analytics healthcare analytics software company, had to have a separate set of doors, through which one can enter only by being buzzed in, due to HIPAA requirements.
Chances are, this isn't the first such announcement. Now that Box has come up with the idea, one can expect that other cloud storage vendors — like Dropbox, Microsoft's Skydrive, Google's Drive, and so on — will soon follow suit. Microsoft's Office 365 already supports HIPAA and in fact the company has also announced improvements in its HIPAA support.