Nov 26 2017 12:22AM GMT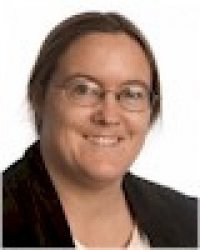 Profile: Sharon Fisher
Tags:
It turns out that the new Blade Runner movie is all about backups. Who knew. Needless to say, spoilers follow.
The original Blade Runner movie, made in 1982, was set in 2019, which means only a little more than a year from now. Sometimes I think we have a long way to go; other times, I think we're already there. But in any event, a major plot point in Blade Runner 2049 – set in 2049, in case you couldn't figure that out – was about an event called the Black Out, where all the data and all the backups got zapped. That meant that, by and large, people in the new movie couldn't go back and get information about the period of the previous movie, or events before it. The Black Out was set in 2022.
An event like the Black Out certainly fits in with concerns that some people have about a "digital dark ages," where so much data is stored only electronically that if it gets destroyed, we'll end up losing a lot of our history. And the characters in the new movie spend a lot of time trying to track down information that used to be available, using techniques such as audio files and what looks like microfiche – all garbled and fragmented, of course.
While watching the movie, I was naturally wondering what had caused the Black Out in the first place. I was thinking, maybe a Carrington event? or something else related to the Earth's or the Sun's magnetic field? But it turned out to be something a lot more deliberate: Replicants had set off a nuclear bomb to create an electromagnetic pulse, which shut down everything electronic, and they had also destroyed all the archives as well, to keep humans from using the archives to track down replicants to "retire" them.
That's all told in Blade Runner Black Out 2022, an animated short created by Shinichiro Watanabe that is one of three such features that fit in between the old and new Blade Runner movies.
Exactly how the replicants destroyed the archives isn't clear, nor is it clear why there weren't backups made of the archives and, uh, replicated – as it were — around the world. (Or even off of it, since "off-world" is a thing n the Blade Runner movies.) But, you know, it's a movie.
That's not the only discussion of backups in Blade Runner 2049. One of the characters has an electronic girlfriend, a holographic simulation that is, as they say, fully functional. But she can only exist on the protagonist's home network until that character gets her an Emanator, a device that lets her also exist out in the world. It's as if Amazon's Alexa was a hologram and there's a difference between an Echo, which has to get plugged into the house, and a battery-operated Dot, which could get carried around.
Concerned that the bad guys are spying on the protagonist using her home-based system, the electronic girlfriend suggests to the protagonist that he delete her home-based system and only keep the Emanator version – but, she warns, he has to be really careful not to let the Emanator get destroyed, or she'd get destroyed, with no backup. Naturally, with a Chekhov's-gun foreshadowing like that, in two shakes of a lamb's tail we're seeing the Emanator crunched under the antagonist's boot and the hologram is never to be seen again. Apparently backing up the Emanator itself wasn't an option.
And in a final example of art imitating life – even before ripped-from-the-headlines — one character kills another character, then uses one of her dead body parts to get through the biometric security system on her computer. Just a couple of weeks ago, the FBI was criticized for not acting soon enough to use the fingerprints of alleged Texas shooter Devin Kelley to unlock his iPhone. It turns out that it needed to be done within 48 hours – not because the fingerprints started to decay or anything, but because Apple locks out the system after 48 hours with no contact, and requires a password.
"Touch ID allows the owner to set a fingerprint to open the device," write Elizabeth Weise and Kevin Johnson in USA Today. "However, Touch ID stops working if the phone hasn't been unlocked for more than 48 hours — at that point the user must type in the passcode, according to Apple's website. Too many unsuccessful attempts to unlock a passcode can lock down a phone permanently. If the phone had been set up to accept a fingerprint, the FBI could have used Kelley's finger to open the phone during that 48 hour window, if he had recently unlocked it. Apple's Touch ID feature can be engaged with a dead person's finger," they assure us.
Eww. (Why would Apple put in that feature?. Surely they don't expect a rash of bad guys sawing off the fingers of their victims after 48 hours to get into their phones?)
In any event, who knows. Maybe the next Blade Runner movie will be about disaster recovery.