Jul 29 2012 3:23PM GMT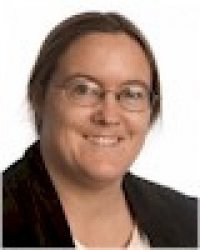 Profile: Sharon Fisher
"Hey, did you see the girls dressed up in the BDSM outfits in the exhibit room?"
And people wonder why women don't want to get involved in the computer industry.
To be fair, a number of men, as well as women, objected to the booth babes in the exhibit room at Black Hat this week in Las Vegas. In fact, the person who told me about them said, "What do they think this is, the 1980s?"
But really? We're still having this discussion? In 2012?
To be sure, this is not criticizing the young women who choose to make their living this way. Nor is it ignoring the Las Vegas context of the conference, where women in similar costumes, or less, could be seen in just about any casino. The criticism is to the vendors in a professional conference who believe that this is the best way to attract attendees to their booths.
(Interestingly, the more counter-culture DefCon, also held that week and also held in Las Vegas, apparently didn't feel the need to do this.)
Women security experts attending a meeting of the Executive Women's Forum, a Scottsdale, Ariz.-based organization of more than 750 female security professionals in the computer industry, generally rolled their eyes about the two vendors that chose to promote their products this way. Several of them expressed surprise that a major vendor such as RSA would feel the need to resort to such tactics, noting that it's typically expected more from smaller vendors.
Indeed, the other vendor featuring scantily clad women in its booth was a smaller vendor, SecureNinja – but on the other hand, to judge from the swag people were carrying during the conference, attendees seemed primarily interested in the toy ninja swords the company was also handing out. Which only goes to show that vendors don't have to resort to scantily clad women to attract visitors, male or female.
This is not to pick on Black Hat in specific – this is apparently endemic among security shows. And what annoyed some EWF members was not just the attire of the booth babes at these shows, but the fact that, typically, the women aren't actually capable of discussing the companies' products – with one of them reporting that she took it upon herself at one show to teach them what public key infrastructure meant.
EWF members also pointed out what they saw as a more egregious offense: that of all the speakers in the conference, only three were women. Moreover, some male speakers made jokes about women in their presentations, such as the one who pretended to be confused between new Yahoo! CEO Marissa Mayer and Sports Illustrated swimsuit model Marisa Miller.
Ironically, one of the other speakers — Mark Weatherford, Deputy under Secretary for Cybersecurity for the National Protection and Programs Directorate (NPPD), who was representing the Department for Homeland Security — mentioned in his presentation, "We have a problem. There are not enough smart people in the public or private sector to help us defend our country."
If this is the case, can we really afford to alienate half of them?