Dec 11 2015 12:10AM GMT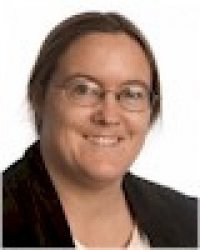 Profile: Sharon Fisher
Tags:
First it's the cassette. Now it's Betamax. What's a tech geezer to do?
Sony – which, surprisingly, was still making them, more than ten years after it quit making Betamax players – recently announced it was going to stop manufacturing Betamax tapes no later than March, after introducing the machine in 1975.
"Assumed already dead by many, the final Betamax cassette will roll off the production line in March 2016 as its maker concedes defeat to the march of time, 20, maybe 30, years late," writes Samuel Gibbs in the Guardian.
Now, to all you whippersnappers out there who don't recognize the significance of this action, Betamax – essentially the first popular consumer video recording device – is what gave you the privilege of still watching The Walking Dead or Game of Thrones if you're busy when it airs. It was a seminal Supreme Court case, filed against Sony and Betamax, that determined that making recordings of tv shows for yourself was fair use.
"For the first time ever TV fans weren't tied to their local stations' schedules," reminisces Douglas Perry in the Oregonian. "No longer would kids have to run home from the school bus to avoid missing the first five minutes of Scooby-Doo. No longer would their parents have to cut out of the neighbor's cocktail party after only two drinks so they could catch Hill Street Blues. They could watch their favorite shows whenever they wanted to."
The court ruled that, even if some copyright infringement might occur, the right of the consumer was paramount. "Even if it were deemed that home-use recording of copyrighted material constituted infringement, the Betamax could still legally be used to record noncopyrighted material or material whose owners consented to the copying," says the decision. "An injunction would deprive the public of the ability to use the Betamax for this noninfringing off-the-air recording."
"The ruling opened the door for TiVo and other digital gadgetry in the home, then helped defend an assortment of Web-based services with both infringing and non-infringing uses, such as YouTube and other user-generated content sites and Dropbox and other online storage services," wrote the Los Angeles Times in an editorial on the 30th anniversary of the case.
Of course, even if the Supreme Court had ruled the other way, the horse was out of the barn by then, writes the Museum of Broadcast Communications. "Although the U.S. Court of Appeals reversed the lower court's decision in October 1981, the decision, if it were to stand, would have been impossible to enforce," the organization writes. "The home video market had been expanded enormously since the start of the case; VCR sales had increased from 30,000 sets a year in 1976 to 1,400,000 a year in 1981."
Sadly, Sony never got to enjoy the fruits of its success. A year after the Betamax was introduced, JVC introduced VHS (for Video Home System, who knew?), which within another year was eating the Betamax' lunch, and eventually killed it. This was even though Betamax reportedly offered better features – "more accurate colour replication, superior resolution and smaller tapes," writes Stuff. (In fact, the format is still used in the industry, such as for making aircheck tapes.)
"In its first year of sales, VHS took 40% of Sony's business," writes Marc C. Scott in The Conversation. "By 1987, 90% of the US$5.25 billion VCR market sales were VHS. Furthermore by 1988, 170 million VCRs had been sold worldwide, of which only 20 million (12%) were Betamax."
Sales of Betamax videocassettes reached their peak in 1984 (coincidentally, the year the Supreme Court ruled on the case), when Sony shipped 50 million units, writes Robert Hackett in Fortune. "Soon after they became obsolete, living fossils." By 2002, the company stopped making the machines, after having manufactured 18 million of them, he adds.
What was the fatal blow? Some people like to blame the porn industry.
Really?
There's two theories. The first is the claim that, as with the Blu-Ray format (also produced by Sony), the pornography industry killed Betamax by preferring the VHS format. The second is that Sony indirectly killed Betamax by not allowing porn producers to use the format.
As it turns out, it's more a correlation than a causality. First of all, some porn was manufactured for the Betamax, though it is true that Sony frowned on it. Second of all, to the extent that porn manufacturers picked VHS, they did so for the same reason that the majority of consumers were choosing it – and it wasn't because consumers preferred lousier pictures.
A number of factors contributed:
Like the PC vs. Apple battles, Sony was more restrictive on its licensing policies, so there were fewer Betamax than VHS manufacturers, meaning machines were more expensive and less common. (Especially with the first model, where it was actually built into the television and cost $2,295, while a one-hour cassette cost $15.95.)
Because VHS machines were more plentiful, providers were also more likely to make their content available on VHS, and consumers became more interested in renting or buying content than recording it themselves.
Because content was more available on VHS, stores (remember Blockbuster?) tended to stock more VHS than Betamax tapes for rental or purchase.
And this became a vicious circle. The more people bought VHS systems, the more content was available for them, and consequently the less space was devoted to Betamax systems and content.
"VHS became a more open and widely adopted format for the video cassette, which resulted in a larger economy of scale, allowing VHS to beat Betamax on price," Gibbs writes. "That greater adoption and lower cost saw the pornography industry pick VHS as the format of choice for its home videos, which is largely considered the turning point that propelled VHS to victory."
Moreover, while Betamax tapes offered better quality, that quality came at a price: The tapes would only last 90 minutes, at most, at a time. This meant you couldn't go out while recording a two-hour movie or sporting event, which defeated the whole purpose of having a VCR in the first place.
"Betamax was the first successful consumer video format, and at one time it had close to 100% of the market," writes Jack Schofeld in the Guardian. "All of the video machines in use and all of the pre-recorded movies were Betamax. It had a de facto monopoly, and an element of lock-in (because of tape incompatibilities). It lost because, at the time, it could not do what consumers wanted: record a whole movie unattended."
Meanwhile, VHS tapes continue to be produced, according to Gibbs, even though they, too, have been superseded by other technology.
Still have a Betamax machine for which you need blank tapes or recorded content? Or do you still have Betamax content you'd like to be able to watch? Cheer up. There's always eBay.