Aug 29 2014 2:49PM GMT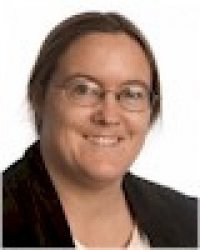 Profile: Sharon Fisher
Tags:
As you may recall, there are a number of vendors using a monstrous lot of hardware by buying a lot of commodity hardware, stripping off everything extraneous, and then stuffing boxes full of them. In addition, many of these vendors are also being nice and sharing information with us about their experiences.
Along with companies such as Facebook and Google, one of these companies is the online backup provider BackBlaze, which creates giant storage "pods" out of commodity disk drives. It both uses them itself and sells them to other companies, such as Netflix. BackBlaze not only publishes details on how to build your own, but also reveals data about how well the various commodity disk drives work. This can be valuable best practices information for any company.
Consequently, BackBlaze periodically creates a new pod with a new type of disk drive just to check it out, and that's where we are today. As of February 2013, the company was building its pods with 4TB disk drives, which meant the pods could store up to 180TB. Recently, however, the company is starting to test pods with 6TB drives, which not only means the pod can now store 270TB — half as much again, in the same space — but gives the company a chance to check out the new models of 6TB drives, for when prices drop down enough later. So far there's one pod with Western Digital drives, and the company is planning to build another pod with Seagate drives.
There's a couple of interesting nuances to the BackBlaze experiment, which, as usual, it details in a blog post.
First, let's talk about electricity. The 6TB drives use less power than the 4TB ones. Moore's Law FTW. However, BackBlaze pays a flat rate per rack for electricity rather than using metered electricity, so that it has a more regular expense flow. This might be something for other businesses to consider, if their power companies offer it.
Second, let's talk about cost. BackBlaze explains that it typically upgrades to a new size of disk drive when the price differential between the two sizes drops to half a cent per gigabyte. Currently, the differential between 4TB and 6TB disk drives is a nickel per gigabyte, which is why the company is only testing the 6TB drives and not switching to them. However, due to its experience in the industry, it has a fairly good idea of how storage prices change, and that they decrease on a fairly regular curve, meaning the company can already predict that it's likely to be able to switch to 6TB drives in early 2015.
In the meantime, BackBlaze is testing various vendors' 6TB drives so that by the time prices do reach that point, it will know which disk drives are faster, use less power, fail less often, and so on.
On the other hand, with Seagate now shipping 8TB drives this month, it means BackBlaze already has a new kind of disk drive to test — which would make a 360TB pod. No word yet on how much it will cost.
Disclaimer: I am a BackBlaze customer.