Jan 25 2015 4:22PM GMT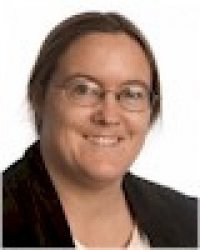 Profile: Sharon Fisher
Tags:
"If you are looking for good drive at a good value, it's hard to beat the current crop of 4 TB drives from HGST and Seagate." On the other hand, if you've got a 1.5 TB or 3.0 TB Seagate Barracuda, you might want to stop reading this, go back it up, and replace it.
That's the conclusion from the most recent BackBlaze data about the failure rates of the 17 varieties of disk drives it uses.
BackBlaze, in case you're not aware, is a backup service that, instead of using real real big storage, uses a whole whole lot of commodity storage devices hooked together into "pods," with as much of the extraneous stuff stripped off as possible. This reduces costs and is more scalable than large storage systems that require forklift upgrades to be expandable. Companies such as Netflix are using it as well, and several vendors have started selling storage systems based on the Backblaze designs. While the company occasionally has trouble finding commodity disk drives, in general the system works pretty well.
Because BackBlaze uses a whole whole lot of commodity storage, it is in a good position to judge performance and failure rates of these commodity drives, as opposed to those of us who buy one or two every couple of years.
Some commenters pointed out, in various degrees of politeness, that BackBlaze is not a typical user. But absent a Consumer Reports study, a company that uses 41,213 of a thing can generally be thought of as having a reasonable idea of the quality of the thing. Or, as one commenter puts it, "Much more helpful than a guy/gal saying 'I used this drive for a week and I give it 5 stars!'"
Plus, BackBlaze is pretty good about releasing its data in periodic blog posts. "As far as I know (and please educate me if I've missed one), there's no other mass studies of hard drives that have been released to the public, naming specific brand names and models," writes one commenter. "Google has a 2007 white paper on the topic, but like Backblaze's, it's based off of their data centers, plus they didn't reveal names and models. While Backblaze's data center doesn't directly equate to your home PC's usage, they have done one thing that's super useful — gather a statistically significant amount of data in a relatively variable controlled environment."
All that said, what about the results? At this point, BackBlaze has migrated many of its storage pods to 4.0 TB drives, writes Brian Beach, distinguished engineer. Part of this migration is due to what the company says is lower reliability of 3.0 TB drives. "The HGST Deskstar 5K3000 3 TB drives have proven to be very reliable, but expensive relative to other models (including similar 4 TB drives by HGST)," he writes. "The Western Digital Red 3 TB drives annual failure rate of 7.6% is a bit high but acceptable. The Seagate Barracuda 7200.14 3 TB drives are another story."
Which gets back to the advice in the first paragraph. While the average failure rate of most of the disk drives the company has is in the single digits, two drives show double-digit failure rates: the 1.5 TB Seagate Barracuda 7200.11, with an average age of 4.7 years, and the 3.0 TB Seagate Barracuda 7200.14, with an average age of 2.2 years.
Frustratingly, BackBlaze doesn't say what the problem is with the Seagate drives, indicating only that it will write about it in a future blog post. The good news is that the company reports it isn't having the same problem with the Seagate 4.0 drives. "The Seagate Desktop HDD.15 has had the best price, and we have a LOT of them," Beach writes. "Over 12 thousand of them. The failure rate is a nice low 2.6% per year."
Seagate's perspective is that BackBlaze is using commodity consumer drives for enterprise purposes, so naturally they're going to fail more often. (Confirmation bias, but commenters went on to largely concur with BackBlaze's experience, noting also that the other drives were running under the same condition.)
Moreover, Seagate's 4.0 TB drives appear to be more reliable than the 3.0 TB drives, Beach adds. "You might ask why we think the 4 TB Seagate drives we have now will fare better than the 3 TB Seagate drives we bought a couple years ago. We wondered the same thing," he writes. "When the 3 TB drives were new and in their first year of service, their annual failure rate was 9.3%. The 4 TB drives, in their first year of service, are showing a failure rate of only 2.6%. I'm quite optimistic that the 4 TB drives will continue to do better over time."
The company also said last summer it was starting to test 6TB drives, and started to release that data in December.
So how did those 6 TB  drives do in terms of reliability? It's a little early to tell, Beach writes. "Currently we have 270 of the Western Digital Red 6 TB drives. The failure rate is 3.1%, but there have been only 3 failures. The statistics give a 95% confidence that the failure rate is somewhere between 0.1% and 17.1%. We have just 45 of the Seagate 6 TB SATA 3.5 drives, although more are on order. They've only been running a few months, and none have failed so far."
That said, because Western Digital drives use a little less electricity – "This small difference adds up when you place 45 drives in a Storage Pod and then stack 10 Storage Pods in a cabinet," notes director of cloud storage Andy Klein – and load a little faster, the company is primarily going to migrate to the Western Digital 6 TB drives. However, it will still buy some of the Seagate ones for diversification purposes, he adds.
Meanwhile, the company is already testing pods made of 8 TB drives.
Disclaimer: I am a BackBlaze customer.