Mar 28 2019 9:59AM GMT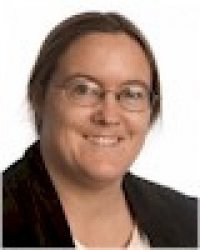 Profile: Sharon Fisher
Tags:
In what is sure to be the most exciting incident involving international accounting you'll hear about all year, HP is suing Autonomy founder and CEO Mike Lynch for what it says is the way he deceived the U.S. company about the U.K. company's profitability before its 2011 purchase.
As you may recall, the Autonomy-HP merger – officially the sixth-worst merger and acquisition of all time – HP chairman and CEO Leo Apotheker (who was fired later that year) paid $11.1 billion to acquire Autonomy, a European e-discovery company. By the following year, HP claimed that Autonomy had cooked its books to overvalue itself, wrote down the purchase a a $9 billion loss, and sold off the company's remaining assets in 2016.
The companies have seemingly been in court ever since. They started with a shareholder lawsuit, which HP settled in 2015 for $100 million. Former Autonomy CFO, Sushovan Hussain, was found guilty in May on 16 counts of wire and securities fraud. HP also had a $5 billion civil suit scheduled to go to trial in London in 2019, a countersuit by former Autonomy CFO for $160 million, and an appeal by Hussain. Most recently, in November, actual criminal fraud charges were filed against Lynch, and were added to last week.
It's the $5 billion civil suit that's going on now. Basically, the arguments are the same as they ever were: HP says Autonomy pumped up its value, and Autonomy says that HP doesn't understand British accounting and is trying to overcome its own incompetence at not successfully integrating the company.
But oh, the details.
"Robert Miles QC, representing Lynch, told the court that the US firm HP had taken an 'aggressive approach designed to protect Meg Whitman [who took over as CEO after Apotheker] and others in HP.' The case is an attempt to find someone to blame for HP's business struggles," writes Jasper Jolly in the Guardian.
That included contact with then prime minister, David Cameron, and letters to multiple coalition government cabinet members of the time, including chancellor George Osborne, business secretary Vince Cable and defense minister Philip Hammond, Jolly writes.
For its part, HP's attorney Laurence Rabinowitz said that "Autonomy had engaged in "revenue-pumping" by encouraging customers to buy its products in exchange for buying goods from them that it did not need, restructuring deals to produce upfront license fees, and covertly selling pure hardware not even programmed with its software at a loss," write Georgina Prodhan and Paul Sandle for Reuters.
Lynch's lawyer countered that Lynch wouldn't have done that because he had an executive position within HP. "The case that we're now hearing being advanced entails that Dr Lynch must have been monumentally dim and, as you'll see, there's no chance that he is," Prodhan and Sandle quote Miles as saying.
Professional soccer is even involved, because Autonomy sponsored the Tottenham Spurs and allegedly involved it in fraud. "Autonomy who sold software to Spurs for internal usage allegedly included a clause allowing the club to assign or share licence rights in the purchase order even though the firm knew that Spurs were not going to become a software licensor," writes a website that follows the team. "The claimants further allege that Autonomy backdated a £3.9m-plus-VAT fee for providing Tottenham with software licences to June 2010, and that Spurs had 'had no comprehension as to what they had purchased,' with an agenda for a meeting in July 2010 between Autonomy and the club including 'a look at/understanding of what we have purchased.'"
Other customers allegedly used in that way included the UK Ministry of Defense and the UK Serious Fraud Office – presumably the reason for the letters to UK government officials — Bank of America, and the BBC, according to the Irish Times.
And his emails. "On the first day of a civil trial in London, HP cited an email from Lynch to his senior management team about a contract with the U.S. Department of Veteran Affairs. He said: 'If there is any problem I WANT TO KNOW ABOUT IT IN A F—ING MILLISECOND from all of you,'" writes Jonathan Browning in Bloomberg.
"Rabinowitz also referred to another email sent by Lynch to a sales representative in August 2010, which read: 'You ever send me an email like this again AFTER the event and you are f****** toast, I swear if I could squeeze down a telephone line to California you would get to know directly how the f*** I feel about this,'" writes Stefan Boscia for the Daily Mail.
"In another email, when Hussain was attempting to take leave, Lynch wrote to his finance chief: 'Thank you for your threat to take five weeks off between now and the [year end]. Please do that and you will see the consequences … Sushovan I am sick of dealing with this shit from people … do what the fuck you like,'" writes Simon Goodley in the Guardian, which is brave enough to spell out the f-word.
Expect a lot more of this. The case is expected to last until the end of the year, and Lynch himself isn't expected to testify until July, Prodhan and Sandle write. Not only that, but court hearings may last until 8 pm to accommodate the testimony of people in the U.S., such as former Autonomy CFO Sushovan Hussain, who was convicted of fraud associated with the case.