Jun 24 2019 9:12AM GMT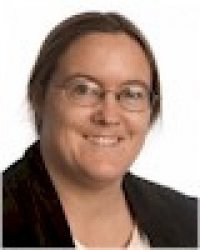 Profile: Sharon Fisher
Tags:
What with "but her emails" and government officials using applications like Signal to avoid having records of communications, it's easy to forget that, actually, data doesn't last forever.
That's what people are finding out in Australia, where the National Archives of Australia made headlines recently by saying it expected to lose access to some of its electronic records by 2025 because it couldn't read them anymore.
"Australia's memory institutions are racing to digitize their magnetic tape collections before the year 2025, when archivists around the world expect it will become almost impossible to find working tape playback machines," writes James Elton for ABC News in Australia. "The National Archives of Australia holds some 130,000 hours of audio and video tape that still need to be rescued."
Consequently, the National Archives people are spending their days looking for old machines to play back the tapes so they can be converted to a more modern format, Elton writes. "The Archives is using its limited budget to pick up tape machines wherever it can find them," he writes. "Archivists scour online marketplaces like eBay and Gumtree looking for machines for sale, even broken machines that can be harvested for working parts."
People who know how to work the machines are also in short supply – and if you know how to work them, Australia may have a job for you. "As the technology has changed, people are no longer learning how to use the older machines," Elton writes."It's mostly ex-industry people, working for the preservation service."
This isn't a new problem, and Australia isn't alone. The issue of the "digital dark ages" has come up a number of times over the past couple of decades, as people lose access to digital information. Whether it's due to links that no longer work, magnetic media that suffers bit rot, software formats we can no longer use, or magnetic media we can no longer read, people are increasingly concerned about what this will mean for future generations.
Other examples include the game Prince of Persia, which was laboriously restored from Apple ][ disks a few years ago; the state of Rhode Island, which lost access to some of its government email records due to incompatibilities between the different proprietary email systems state government was using; and the fact that some government agencies still use Zip drives and floppy disks, even with nuclear missiles.
The topic is a common one among archivists, and comes up a lot during Electronic Records Day (which, at the same time, archivists are trying to persuade organizations to digitize their paper archives). This problem has also led to a burgeoning business in audio and video tape restoration, especially as people become more interested in genealogy, noted one comment.
One possibility is to develop software to read the data off magnetic tapes in a different way and reconstruct the images, Elton writes.
Archivists might even work together to get companies to start manufacturing the machines again, one Australian archivist said.  "If that's what it takes, will then we will be pursuing those strategies," Elton writes.