Apr 23 2018 12:16AM GMT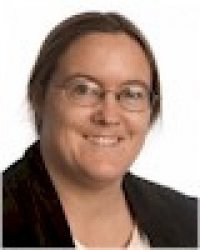 Profile: Sharon Fisher
Tags:
There's one group of people that is really, really excited about the seizure of the potentially millions of legal documents associated with President Donald Trump: E-discovery people.
"Discovery nerds — and political junkies — are having a field day with the materials seized by the FBI's raid of Trump Organization attorney Michael Cohen," writes Kathryn Rubino of the Above the Law blog.
E-discovery is an issue because the seized materials include not only paper records, but electronic ones, write Benjamin Weiser and Alan Feuer of the New York Times. "The courtroom battle over what to do with the seized material came one week after federal agents, in an extraordinary move, descended on Mr. Cohen's properties and walked away with 10 boxes of documents and as many as a dozen electronic devices, including cellphones and computer hard drives."
(No word on whether any of the electronic devices are encrypted or otherwise protected by a fingerprint or a password. That would be an interesting wrinkle. Although, seriously, they should have been.)
In fact, several of the people proposed to be the Special Master in charge of the documents are experts in e-discovery, writes Rubino writes in a separate blog post. The purpose of the Special Master is to act as a neutral party to determine which of the documents might be protected by attorney-client privilege, explains Weiser in a different New York Times article.
The Hon. Frank Maas, Retired Federal Magistrate Judge, now with the mediation firm of JAMS Neutral, is described by Rubino as a "Frequent speaker on e-discovery issues at the Conference on Preservation Excellence and the E-Discovery Institute Leadership Summit, while the Hon. James C. Francis IV, a retired Federal Magistrate Judge and a Distinguished Lecturer at City University of New York Law School, is described as a "Frequent lecturer on electronic discovery, employment litigation, constitutional torts, legal ethics, and pretrial practice."
Incidentally, both of these gentlemen are on the government's list of potential special masters – not the defense's, Rubino notes. This is as an alternative to what the prosecution actually wants, which is a "taint team," a term that has enabled an entire section of the legal profession to channel its internal 12-year-olds. (What is a "taint team," aside from making people giggle? "A taint team made up of lawyers who are not involved in the underlying investigation will almost certainly be put in place to review the materials obtained in the raid before those materials are handed over to the prosecutorial team," writes Claire Foran of CNN.)
All in all, E-discovery people haven't been so excited about a gigantic set of documents since Hillary Clinton.
Most excited of all is Andy Wilson, CEO of Logikcull, an e-discovery vendor. Logikcull, which has only been on the radar since 2015 or so, has actually been bringing e-discovery into several current events these days, including bitcoin.
Wilson was interviewed by Ian Lopez of the Legaltechnews blog. "In Wilson's estimation, document collection and review with about 1.4 million documents and two reviewers would take between 24 and 48 hours," Lopez writes, primarily by giving those reviewers tools to let them filter out the Amazon orders, fantasy football discussions, and other "junk" from the email records. (Presumably "junk" is literal and not metaphorical in this particular case, speaking of 12-year-olds.)
In fact, it's the presence of all that junk that has led many legal professionals to encourage their clients to set up a rigid document retention policy that ends up deleting many email messages and other files after a short period of time. Anything that's retained has the potential of causing damage later, as well as increasing legal costs by adding to the pile that must be examined.