Feb 20 2013 11:11PM GMT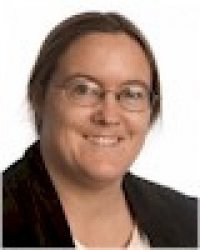 Profile: Sharon Fisher
Tags:
A funny thing happened on the way to Backblaze's automated backup product — it sort of turned into a storage design company.
The company has been known for some time for its storage designs, which, instead of making real real big storage, uses a whole whole lot of commodity storage devices hooked together into "pods," with as much of the extraneous stuff stripped off as possible. This reduces costs and is more scalable than large storage systems that require forklift upgrades to be expandable.
Backblaze has been getting so well known for its storage system that other companies, such as Netflix, have taken to using it as well, and several vendors have started selling storage systems based on the Backblaze designs.
The system has its flaws — such as, if the company has trouble finding commodity disk drives — but in general it works pretty well. (Facebook has also taken to designing its own disk drives, as well as servers, for a similar reason: economies of scale make it more efficient to design its own hardware.)
The system works so well that the fact that Backblaze has designed a new generation of the storage pods it uses has itself made the news, because so many organizations — Vanderbilt University, Crispin Porter + Bogusky, Rensselaer Polytechnic Institute, NASA's Jet Propulsion Laboratory, and Shutterfly, along with Netflix — have been using the Backblaze designs.
"In the world of high-volume storage, we've come to a place similar to the PC market decades ago when it was cheaper to just buy the parts and build your own than it was to buy a pre-assembled computer," writes GigaOm's Derrick Harris.
Version 3.0 of the storage pods now have a capacity of up to 180 TB — up from 135 TB, because they're based on 4 TB, rather than 3 TB, commodity drives. In addition, a number of the other components have also been replaced. The result is a drive that is more reliable, easier to manage — and cheaper than the 135 TB second-generation systems it replaced.
Backblaze also releases the specs of the system — including a parts list, prices and all, right down to the screws, as well as very detailed instructions — to enable other companies to use its designs as well. That is, if they can. "To obtain these prices we do purchase them in quantity," Backblaze warns.
Disclosure: I am a BackBlaze customer.