Aug 22 2015 11:59PM GMT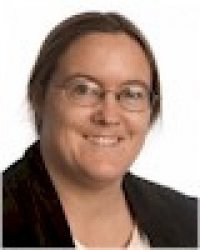 Profile: Sharon Fisher
Tags:
Now in its 73rd official year, science fiction fandom is grappling with a very present-day problem: How to archive its history in a way that future generations can reference.
"Archiving for the Future," a panel session held at this week's World Science Fiction Convention (Worldcon) in Spokane, Wash., included several science fiction historians as well as archiving professionals who discussed the aging of the fandom population, the lack of a clear repository for the history, and the fact that there's so much material that no single site could actually serve as such a repository.
In the same way that some comic books became scarce because everyone's moms threw them out, some irreplaceable science fiction fandom material, such as fanzines, has been lost because it was considered ephemera and discarded, panelists lamented. The problem is, many well-known science fiction authors started out as fans and their early work was included in those fanzines. "You have to save everything because you don't know who that person will become," one noted.  "Some of those people became Harlan Ellison."
Moreover, material on paper is vulnerable to a variety of ills ranging from moisture to fire. When you get access to material, share it, panelists were told: You never know when your house is going to burn down or be hit by a hurricane.
Even now, in an era where material is born digital, some is considered ephemeral but is actually significant historically, noted participant Leslie Johnston, whose day job is Director of Digital Preservation at the National Archive.
For example, when the Library of Congress announced in 2010 that it would archive Twitter – a project  still under some criticism — some people didn't understand why they'd want to bother saving details of what people had for breakfast, she said. But Twitter has become the first place a number of historical events and reactions to them were documented, such as the death of Osama bin Laden. "Twitter is today's diaries," she said.
And when such material does manage to make it to a collection rather than being thrown out, it's often missing much of the context that gives it value, panelists said, citing cases of getting hundreds of photographs "from Worldcon" but with none of the participants, or even which Worldcon it was, identified. "It always comes down to the metadata," said panelist Pierre Pettinger Jr., whose particular specialty is costuming. People have had to resort to such techniques as identifying venues based on the woodwork and carpeting shown in the pictures, panelists reported.
It was suggested, though, that crowdsourcing could help with some of that identification. Crowdsourcing has been used by a variety of libraries, from the New York Public Library to the British Library, to help identify and verify material ranging from maps to menus.
While some people may think that the preservation problem is solved once material is scanned or otherwise digitized, that's no panacea, either, Johnston said. "Digitization is not preservation," she said. "It's creating a whole new set of materials that need to be preserved."
What's the issue? First of all, some of the digitized formats themselves are vulnerable. "CDs make me crazy," Johnston said, because of their fragility, and thumb drives aren't much better, relating the case of one that went through the wash.
Second, as time goes on, the hardware and software required to read material in particular formats can become hard to find, no matter how popular it once was, Johnston said. For example, the industry stopped manufacturing slide projectors three years ago, which will make it more difficult to look at slides going forward. She praised organizations such as the National Audio-Visual Conservation Center in Culpeper, Va., which holds a large archive of such hardware and software.
This loss of data isn't just with old files, Johnston cautioned, noting that even some more recent material, which used early versions of cutting-edge storage formats, is now inaccessible.
Another issue, particularly with photographs, is that of the rights, panelists reported. Pettinger noted that he often posts images online that are of a lower quality than others he has because of concerns that people will appropriate them.
Similarly, panelists discussed the conflicting rights among the people who owned a picture vs. the people who might appear in it. Few of those subjects ever signed model releases, said fan history specialist Joe Siclari, who added that he always takes down images on request from the people in them. Fandom needs a better education in rights and how those rights can be transferred and archived, panelists said.
What's needed now is for members of fandom to take responsibility for identifying and organizing the material they have, while they're still around to do it, panelists said. In addition, fandom should set up a collaborative collection, where it's accepted that a repository for one kind of material, such as costuming, will be located at one institution, with other institutions acting as repositories for other kinds of material.
Finally, that information also needs to be made available to fandom by creating repository directories, because there's so much material that no one institution can take it all, Johnston said. That way, aging fans, and their descendants, know the value of the material and the process to follow for donating it.
In addition, there needs to be a canonical list of the types of hardware and software available, and where, that are available to read the different file formats. That way, archivists will be able to find out how to retrieve past material, panelists said.
Ideally, fans of the future would be able to see material in the same way that the writer originally did, Johnston said, citing the example of professor Salman Rushdie's archive at Emory University.
Meanwhile, people are on their own. "How do we find the place that wants the stuff we have before we croak?" summarized one session attendee.