Sep 7 2011 4:46PM GMT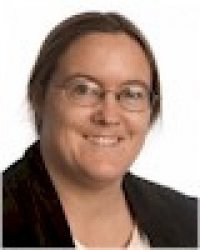 Profile: Sharon Fisher
Tags:
Tape's not dead. Really. Products supporting the Linear Tape Open (LTO) 5 specification just began shipping this year, but already vendors are starting to make noises about LTO 6, for which there isn't even an availability date announced yet.
In sort of the tape storage equivalent to Moore's Law, a consortium of three vendors — Hewlett Packard, IBM, and Quantum, known as the Technology Provider Companies (TPC) — get together every few years and decide upon specifications for tape cartridges with a steady increase in speed and capacity. This helps keep users convinced that there's still a future for tape.
For example, the specifications for LTO 5 (as well as LTO 6) were announced in December 2004, but it took until January 2010 before licenses for the LTO 5 specification was available, and products supporting it started to be available in the second quarter of that year.
Similarly, the LTO TPCs announced in June of this year that licenses for the LTO 6 specification were available. By extrapolation, one can assume that LTO 6 products could be announced any day.
LTO 6 is defined as having a capacity of 8 TB with a data transfer speed of up to 525 MB/s, assuming a 2.5:1 compression. This is in comparison to LTO 5, which has a capacity of 3 TB with a data transfer speed of up to 280 MB/s, assuming a 2.5:1 compression.
Lest people get fidgety about the future of tape after that, the LTO TPC announced this spring the next two generations, LTO 7 and LTO 8, with compressed capacities of 16 TB and 32 TB and data transfers speeds of 788 MB/s and 1180 MB/s, respectively. As with LTO 6, no dates were announced, but one might expect each will come out about two to three years in succession.
The thing to remember, also, is that each LTO generation can typically only read two generations before it — meaning users needs to either rewrite their tape library every few years or keep a bunch of old LTO machines around. "By the time LTO 8 is released, organizations will need, at a minimum, LTO 3 drives to read LTO 1 through LTO 3 cartridges; LTO 6 drives to read LTO 4 through LTO 6 cartridges; and LTO  8 drives to read the LTO 7 and LTO 8 cartridges," wrote Graeme Elliott earlier this year.