Jan 23 2013 11:48PM GMT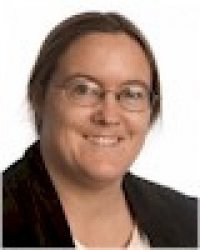 Profile: Sharon Fisher
Tags:
Optical discs are either dead, or better than ever. It depends on whom you ask.
They're dead according to CNN, which points to the fact that some recent Apple computer no longer have optical disc drives, that of course tablets and smartphones don't have them, that vendors such as Sony no longer even make them, and that increasingly people are downloading music, movies, and software fro the cloud.
"Over time, an optical disc will be as much of an historical curiosity as a floppy disk," CNN quoted Michael Gartenberg, a tech-industry analyst with research firm Gartner Inc., as saying.
CNN also quoted a piece by Chris Pirillo, founder of blogging network Lockergnome, as saying, "While it may be too early to say for certain that the optical drive is absolutely dead, it is certainly showing all the early warning signs of a technology that is past its prime."
On the other hand, not so fast, maybe.
Pirillo's piece was written two years ago. "As this trend continues, it's unlikely that optical drives will be included on game consoles at all," he predicted. Yet as recently as this month, analyst firm IDC said it didn't see optical drives leaving gaming consoles anytime soon.
"Discs will remain the console game revenue mainstay for years to come," said Lewis Ward, research manager of IDC's Gaming service, in Games Industry International. "With the advent of eighth-generation consoles, starting with the Wii U, historical norms strongly imply that game disc revenue will stop bleeding in 2013 and rise substantively in 2014."
Okay, you say, that's fine for games, but what about business users? While some new machines may no longer include optical drives, they continue to be a medium of choice for archival storage.
Moreover, vendors are still announcing new innovations in optical storage, such as Millenniata, which earlier this month announced it will offer ulltra-durable Blu-ray M-Discs in the second quarter of 2013 that will store five times as much data as a standard disc and yet be able to be read and written in a standard Blu-ray player. The drives are even being included in some Acer computers.
Similarly, vendors such as JVC and IoSafe are releasing archive-quality optical discs for use in specialized verticals such as law enforcement, noted Tim Dees of PoliceOne.Com. The large amount of storage provided by optical drives is necessary to store video files, he said.
While it may be true that optical drives are on the way out, they're obviously far from dead.